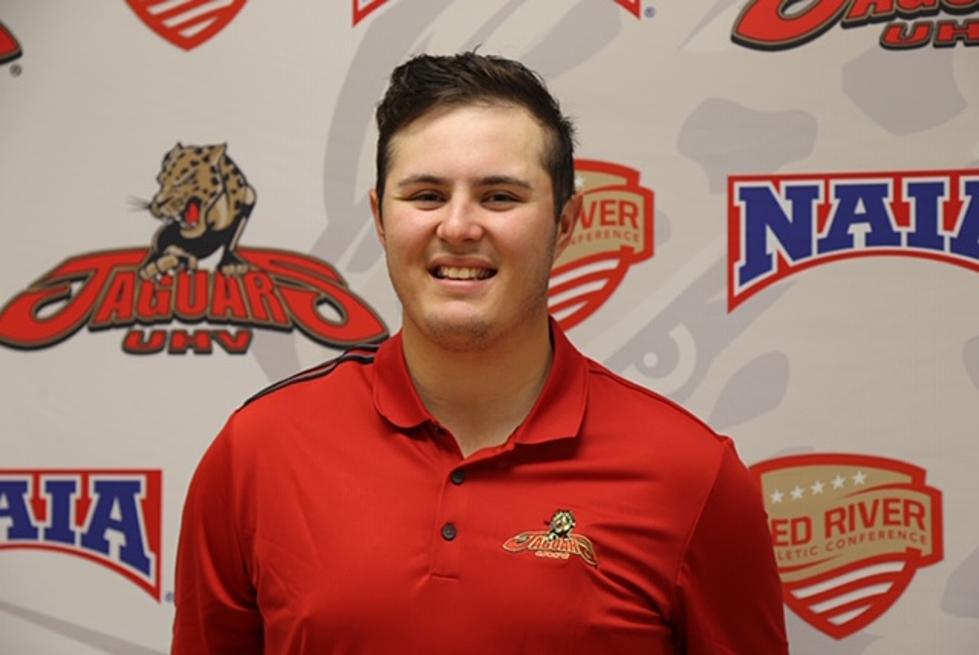 Photo Courtesy of UHV
Congratulations to Corey Rodriguez for being named UHV's Athlete of the Week! Corey golfs on the Jaguar Golf Team and had an outstanding tournament performance where playing as an individual medalist, shot his career college round to win his first collegiate tournament by one shot over one of his teammates that he was tied with after the first round. The 2-under par 70 first round was a career round for him at UHV and the even-par 144 was also a career mark for 36-holes. Currently has an 81.55 scoring average through four events and 11 rounds this year. Great job!
Corey hails from San Marcos, he's majoring in Computer Science-Information Systems and wants to become a professional golfer. This 2016 San Marcos High School graduate cites the Dallas Cowboys as his favorite pro sports team.