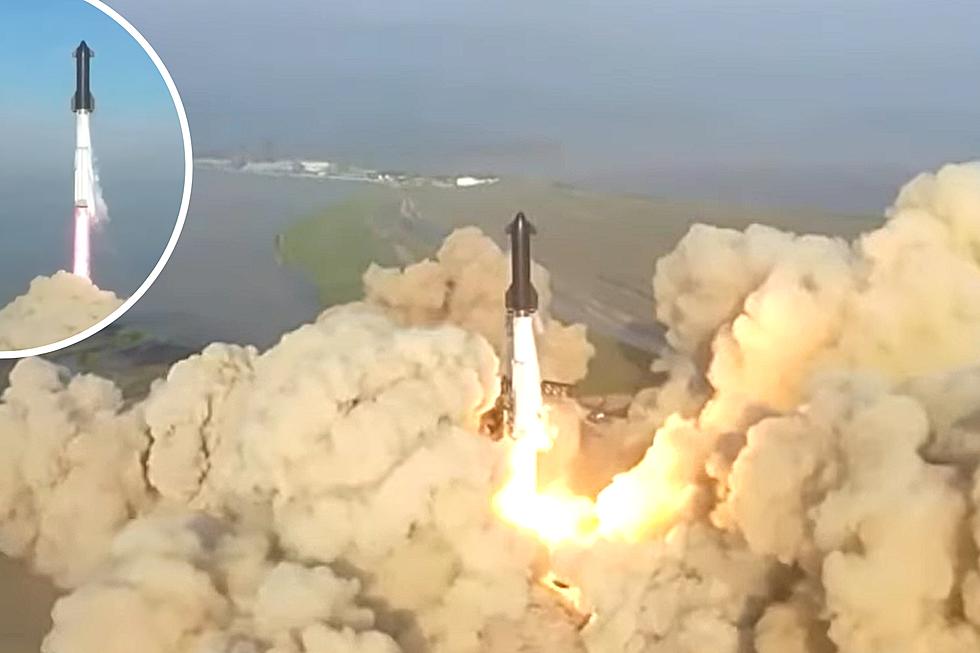 SpaceX Launch Ends in Massive Explosion Off the Texas Coast
ABC News
The SpaceX massive Starship's original launch was scrapped Monday morning, however, Thursday morning a relaunch was set to blast off from the coast of Texas, ending in a massive explosion over the Gulf of Mexico.
Thursday morning Elon Musk's complicated Starship was ready for takeoff. As the countdown began for the massive rocket's liftoff, a hold was called. However, after the hold, the launch countdown was quickly restarted.
"There are 2 big pieces of this rocket, there's the Starship itself and there's the booster underneath...at about 2 minutes and 50 seconds they were supposed to separate...that separation did not happen."
She adds "Although there disappointed in some ways, this is very much a test. The biggest goal for them is that they cleared the launchpad so it can be reused quickly."
The launch itself regardless of results was historic. Mistakes must be made and regardless of the results, it was a big day for many people.
"Fail often and take big steps so you can take those steps and see if you can leap ahead as opposed to tiny step by tiny step...That's what's different from the way SpaceX thinks. [they] take big steps," Coleman said.
Ten Reasons We Feel Sorry For People Who Aren't From Texas