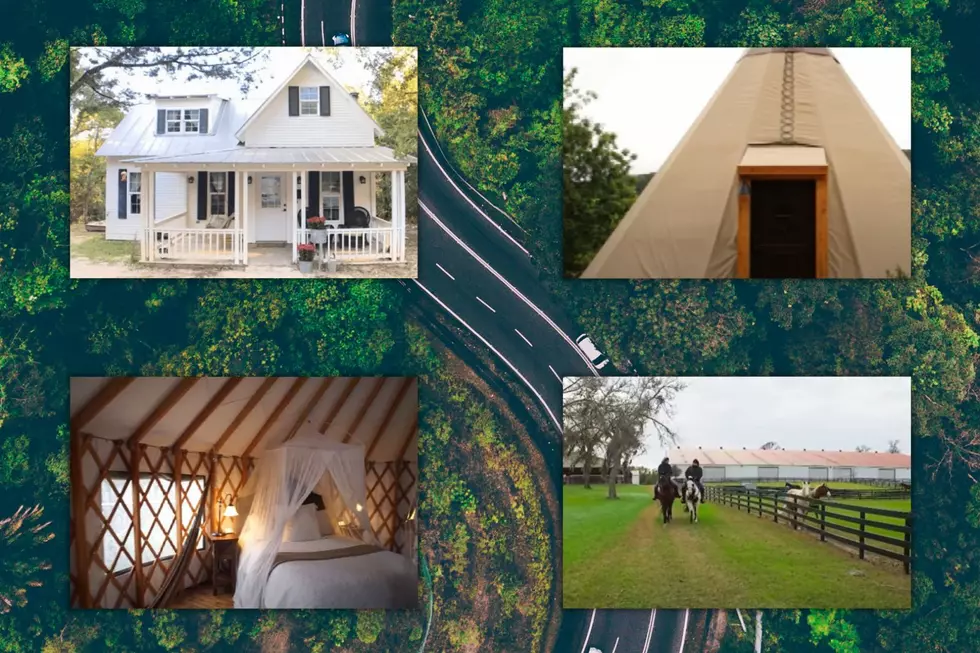 Perfect Texas Get Away Rentals Just In Time for Summer Vacation
Where to stay in Texas during the Summer/ YouTube
Check Out These Great Texas Getaways Just In Time For Summer Vacation
With summer right around the corner, yep- even though it's 100 degrees outside, the first day of summer is June 21st, we thought we'd deep dive into a variety of great places to stay in Texas no matter what your budget happens to be.
We've got it all right here, just in time to make your life a little easier if you're still thinking about what to do for a summer getaway weekend or weeks at a time if you've got the time!
Check Out These Great Texas Getaways Just In Time For Summer
Welcome to Granbury Cabins, it's a true Texas farmhouse with no absolutely no wifi. Youtube video complements of Hygge Houze.
https://www.youtube.com/watch?v=JQ5XMQNJT64
Daring yet romantic Lofthaven is like no other place you will ever stay. Unless of course, you live in a yurt, then it's just redundant. But we're betting you don't live in a yurt and if you do, it's not likely raised 35 feet in the air.  Thought not. Check out this Youtube video from Tiny House Giant Journey.
https://www.youtube.com/watch?v=31Wjlhgu8-I
Americana classic, Reservation on the Guadalupe, is one of my all-time favorites. I've stayed at the Rez and can attest that these tents are perfect for a romantic getaway or a fun family vacation. You will be amazed at the beauty and space of these tipis. Here is a video from Reservation Team Texas Travel.
https://www.youtube.com/watch?v=N17ATx-n5bU
The Quintessential Texas Romance- Think Yellowstone without all the fighting. It's the Inn at Dos Brisas and if you think your pard'ner would like a ranch weekend getaway complete with guns and horses, look no further. Thank you, CNN for this great Youtube video.
https://www.youtube.com/watch?v=4EK2RxFB7Ro
Hotel Zaza- It just sounds luxurious right? Just saying Hotel Zaza makes me feel fancy. And fancy is how you will feel when you spend the day in luxury at any of the Hotel Zazas' in Texas. There is one in Austin, Houston, and like in this video from Recommended Hotels on Youtube, a four-star Zaza in Dallas.
https://www.youtube.com/watch?v=eCBNTOoWB-4
Love golf? Your fore is a score here at Big Bend National Park LaJitas Golf Resort, perfect for the outdoor golfing couple. It's one of the best golf resorts in Texas and the view, wow, just wow. Check out this video from The Wandering Hillbilly.
https://www.youtube.com/watch?v=fRScUX9aRIg
BONUS- This B&B just made it to the top of my bucket list! Longneck Manor. You can literally spend the night in luxury surrounded by giraffes. YES, GIRAFFES!
Enjoy your summer Crossroads!