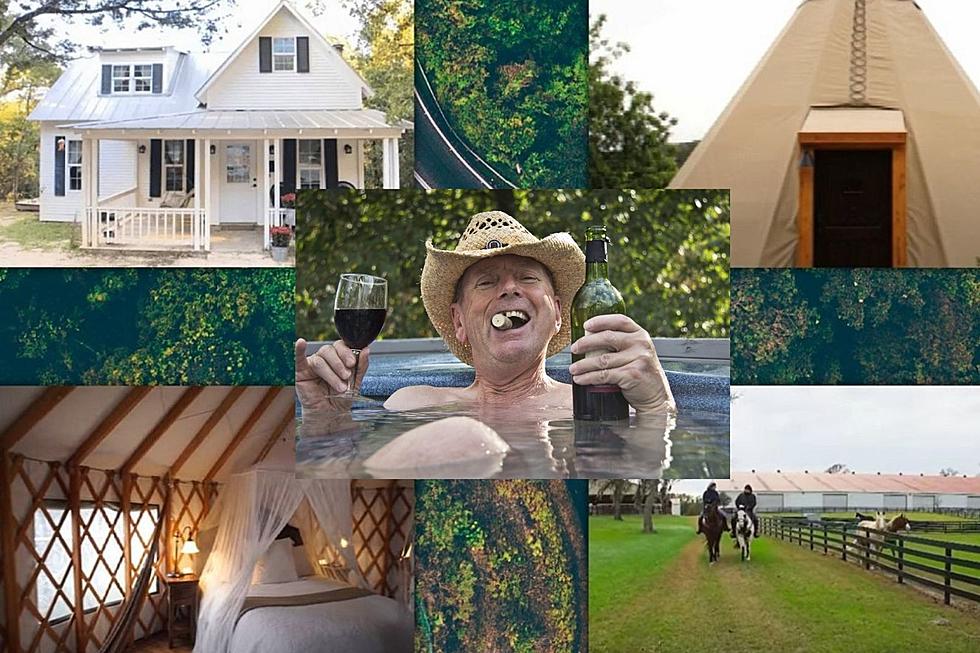 Best Vacation B&Bs to Rent In Texas During the Summer 2023
Everybody Loves Texas Rentals
There are so many amazing places to stay in Texas... especially during the summer with family and friends!
Sure it's dreary outside in Texas right now, but come the first day of summer on June 21st and Texas will be one of the hottest spots to vacation with family!
Literally. During June and July Texas usually sees temperatures in the upper 90s, with a heat index that can easily shoot into the 100s!
So we went looking for the hottest and coolest places to stay if you're heading to the great State of Texas in 2023..
Check Out These Great Texas Getaways Just In Time For Summer
Looking for Quintessential Texas Air B&Bs? Well then, welcome to Granbury Cabins. It's a true Texas farmhouse with no absolutely no wifi. Just like in the olden days.
Youtube video complements of Hygge Houze.
A Yurt Won't Hurt... it's bold AND yet romantic.
Lofthaven is like no other place you will ever stay. Unless of course, you live in a yurt, then it's just redundant. Check out this Youtube video from Tiny House Giant Journey.
This one is for families. Reservation on the Guadalupe takes you back in time in Texas when Indians ruled the plains and the rivers. Your entire family can stay in one of these incredible tipis in the evenings and enjoy the cool waters of the Guadalupe River during the day. Here is just a taste of the awesomeness of Rez on The Guad from Reservation Team Texas Travel.
In the mood for romance? Think Beth and RIP of Yellowstone but without all the politics and explosives.
It's the Inn at Dos Brisas and if you think your better half would like a ranch weekend getaway complete with guns and horses, look no further. Thank you, CNN for this great Youtube video.
Texas luxury awaits at... Hotel Zaza.
It just sounds super fancy just saying it right? You can stay at Zaza in Austin, Houston, and like in this video from Recommended Hotels on Youtube, a four-star Zaza is in Dallas too. You can be fancy pants no matter where you go when a Hotel Zaza is in the city.
Love the outdoors AND golf? Boy, do we have the place for you!
Big Bend National Park LaJitas Golf Resort, is perfect for the outdoor golfing couple. It's one of the best golf resorts in Texas and the view, wow, just wow.
Check out this video from The Wandering Hillbilly.
BONUS B&B babes...
Do you have an animal lover in your fabulous family? You've got to stay at Longneck Manor at least once in your lifetime if you're headed to Texas! spend the night with giraffes for a Texas vacation you will never ever ever ever forget.
Book your Air B&B early for the best prices and before they sell out for summer!