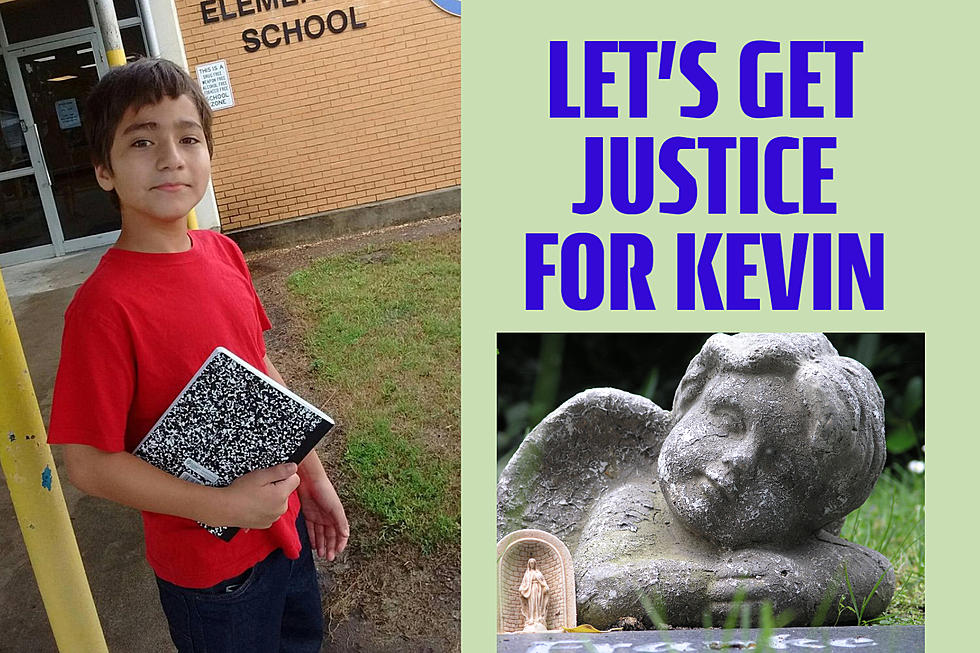 Do You Know Who Hit and Killed Kevin Garza?
Photo: Victoria County Sheriff's Department Photo by bruno neurath-wilson on Unsplash
It has been almost seven agonizing years since the death of Kevin James Garza. He was walking to school on September 27 on State Highway 185 in Bloomington, Texas, just after 7 am.
A hit-and-run driver struck the 11-year-old.
According to a news story in The Victoria Advocate dated August 21, 2018, a retired firefighter and EMT, Brent Casey from Sinton, found the boy's lifeless and cold body by the side of the road.
Casey told the newspaper that he thought Kevin had been lying unresponsive on the road for at least ten minutes as cars drove by.  No one stopped to help.
The thought that this innocent child could be left to die alone by the side of the road is heartbreaking. . I can't even imagine the breathtaking grief for this family.
No one stopped to help.
The investigation into Kevin's death has been extensive. There have been ups and downs. Back in 2018, police thought they identified a suspect. As of now, there are no suspects in this case.
According to a heart-rendering post by his mom on the "Justice for Kevin James Garza" Facebook page,
"Kevin loved school. So he was determined to show up every day on time & try his best. Math was his favorite subject & he was very smart. He could do math problems in his head that most of us adults had to do on paper or w/a calculator. I was amazed how smart & full of love Kevin was...
Kevin had the most beautiful smile & wanted to change the world. He was always writing notes on how he could end hunger. He made plans to one day open up a restaurant that served 3 meals a day 7 days a week for ANYONE. Kevin wanted NOONE to suffer from hunger pains. At the age of only 11, Kevin had been working on ways to END HUNGER but instead he was killed by a hit & run driver."
We will never see Kevin at his graduation or his wedding.  He will never celebrate the birth of his first child. Our community is left with a big hole. We can only imagine how much better a place the world might be if Kevin had not been taken so needlessly.
The Victoria Crime Stoppers is appealing to everyone. If you have any information about this still active investigation, call them at 361-572-4200 or the Victoria County Sheriff's Office at 361-575-0651.
I encourage all to visit the Justice For Kevin James Garza Facebook page. Celebrate the life of this wonderful young man who was struck by a car and left to die by the side of the road.
If you know something, please alert the authorities.  You might save someone else's little boy from a similar horrible fate.
."}" data-sheets-userformat="{"2":33555201,"3":{"1":0},"11":4,"12":0,"28":1}">
Country Artists at St. Jude Through the Years: