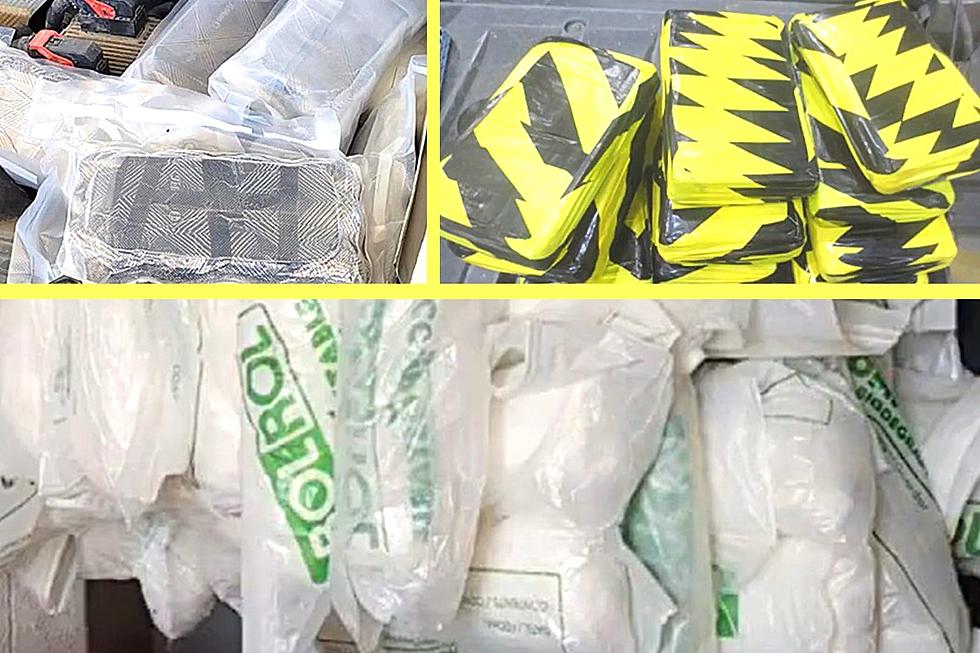 142 Pounds of Deadly Drugs Found at Texas Border
KVIA ABC-7 YOUTUBE
142 pounds of narcotics were confiscated in a single day at the Paso Del Norte Port of Entry. U.S. Customs and Border Protection intercepted the drugs on 3 separate occasions on March 27th:
A man traveling into the U.S. by vehicle was stopped during an inspection which led to CBP officers discovering nearly 32 lbs of fentanyl and 79 lbs of methamphetamine.

That same day, a woman traveling through the pedestrian lanes went through a CBP canine search where they discovered that she was carrying two bundles of fentanyl and methamphetamine strapped around her waist.

Minutes later, 31 pounds of cocaine were seized from a vehicle that was driven by a U.S. citizen.
MORE TEXAS DRUG BUSTS
A 2016 Kenworth tractor-trailer made its way onto the Del Rio International Bridge. As the trailer approached the first inspection area it was described as hauling a large shipment of diesel tank reservoir containers.
For one reason or another, the tractor-trailer was directed by border patrol to enter a second inspection area. After entering the second area, authorities began a more thorough inspection of the vehicle and its contents.
LARGEST SEIZURE IN PORT HISTORY
During the inspection, a massive discovery was made. Hidden inside the shipment were 320 mysterious packages. Once all the packages were removed, the contents were identified as methamphetamine.
The entire amount of narcotics confiscated weighed more than half a ton and was estimated to have a street value of around 11.9 million dollars. According to the CBP, the drug bust was the largest methamphetamine seizure in port history.
WEIRDEST DRUG BUST AT THE TEXAS BORDER