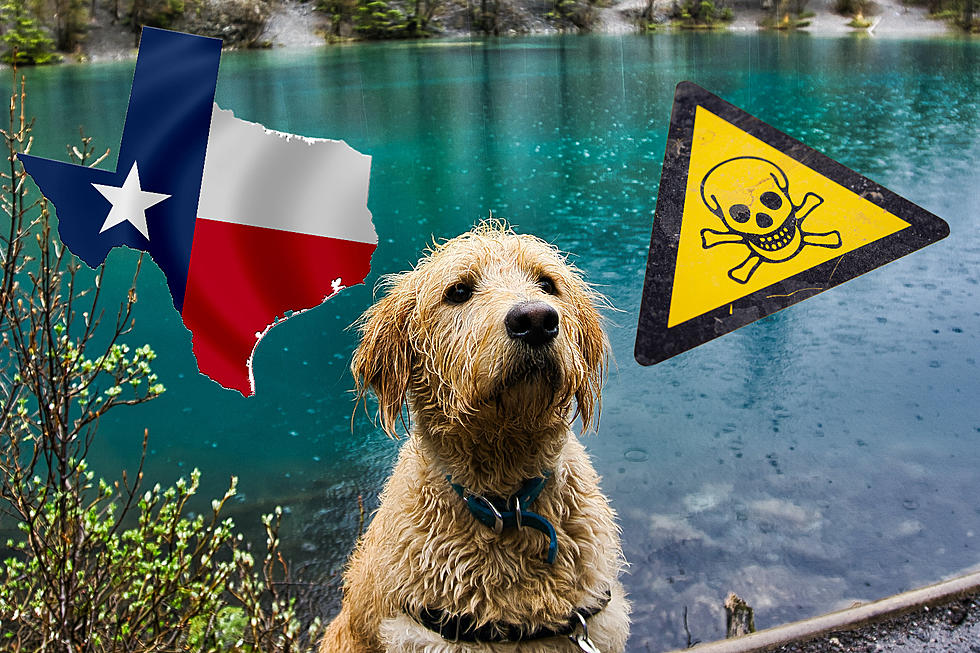 Lurking Blue, Green Danger in Victoria Area Lakes and Rivers
Photo by Devin Lyster on Unsplash Photo by Mikael Seegen on Unsplash Photo: gguy44 GettyImages
There is a hidden danger in Texas lakes and rivers. We're not talking alligators, snapping turtles, or water moccasins this time.
Blue-green algae, known as cyanobacteria, spreads in Texas lakes and rivers. It was detected earlier this year. In March, there were traces of blue-green algae around Red Bud Isle on lady bird lake and Jessica Hollis Park on Lake Austin.
This is much earlier than usual.
There are many types of blue-green algae, but only a few produce toxins. Generally, these toxins weren't that much of a problem until a major outbreak in the Summer of 2019 that poisoned many family dogs to death.
Generally, harmful cyanobacteria show up as brown, yellow, and blue blobs among Cabomba plants, as in the photo above.
Cyanotoxin exposure can occur through direct contact with contaminated water, inhalation of aerosolized toxins, or ingesting contaminated water or food, including eating fish exposed to the algae.. To minimize the risk of these toxins, avoiding contact with water with visible algae blooms, scum, or a foul odor is advisable.
It is very important not to let your pets or livestock drink or swim in water bodies affected by blue-green algae. If you suspect blue-green algae, contact the health department for guidance.
If algae forms a green ring at the top of the water, that strongly indicates a blue-green algae community in that lake or pond, especially if it clings to surfaces. Stock ponds and stormwater ponds have the highest risk of harmful algae. Experts recommend avoiding water bodies that are warm and stagnant at any time.
In the past, blue-green algae have been found in the Guadalupe River and in area estuaries, bays, and ponds. Awareness is the key to preventing illness in people or death in livestock and pets.
As the summer wears on and rainfall lessons, it is important to know the dangers of blue-green algae in area rivers, streams, and ponds. You should avoid it at all costs and protect your pets.
READ ON: See the States Where People Live the Longest
Read on to learn the average life expectancy in each state.