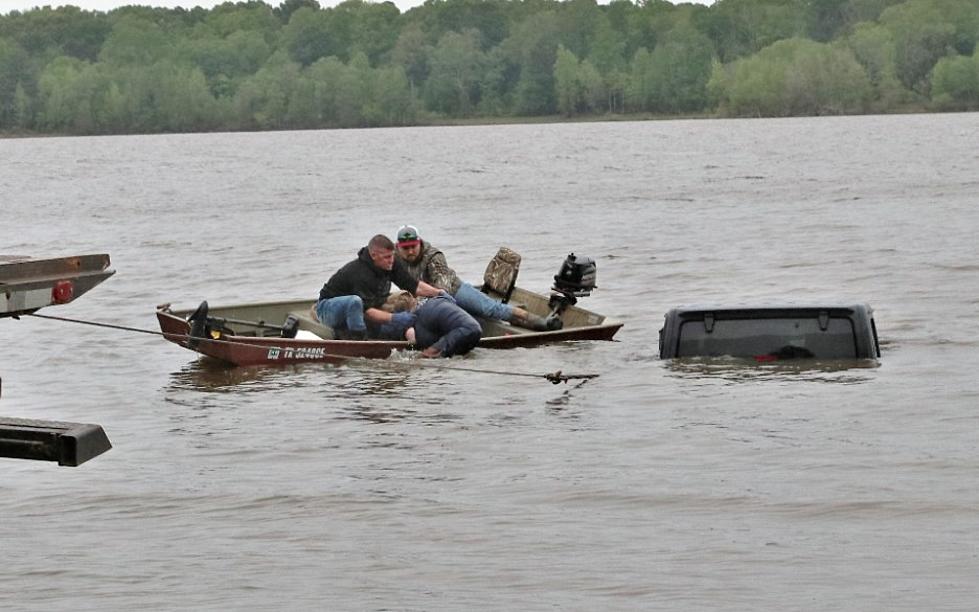 Watch Incredible Rescue of TX Woman In Jeep Found Alive In Lake
Marion County Facebook
How many of you have considered what you would do if you found yourself submerged in water and stuck inside of your vehicle?
It turns out most of us have considered it, and for one Texas woman, she can say she survived that very scenario in what can only be considered a dramatic rescue.
If that wasn't wild enough, its been reported that rescuers had no idea a woman was alive in the Jeep when they came to pull the Jeep out of Lake of the Pines in Northeast Texas.
According to a report from the Marion County Sheriff's Office, an emergency dispatcher received a call from a fisherman who reported seeing a black Jeep submerged about forty feet from the Woody's Camp boat ramp.
Deputies employed the use of a local wrecker service to pull the Jeep from the water which according to the Lake of the Pines website, includes about 18,700 acres of water.
Here is where it gets crazy!
As the crew was preparing to remove the vehicle, it was discovered a female was still inside it and moving!
Multiple crew were called in which included the original wrecker service, the fisherman who first spotted the submerged Jeep and Marion County deputies, as the woman was safely rescued from the vehicle.
Check out the recorded rescue from KSLA12 on YouTube. It's jaw dropping!
An ambulance was on hand and the woman, who had actually been reported missing from Longview Texas was transported safely to a local hospital.
There is not an explanation yet as to how the woman ended up stuck in her Jeep in the lake but the investigation will continue and we will keep you updated.
In the meantime, here is some advice on what to do if you find yourself submerged in a vehicle in water, provided by ABC News on YouTube.
This information could very well save your life.