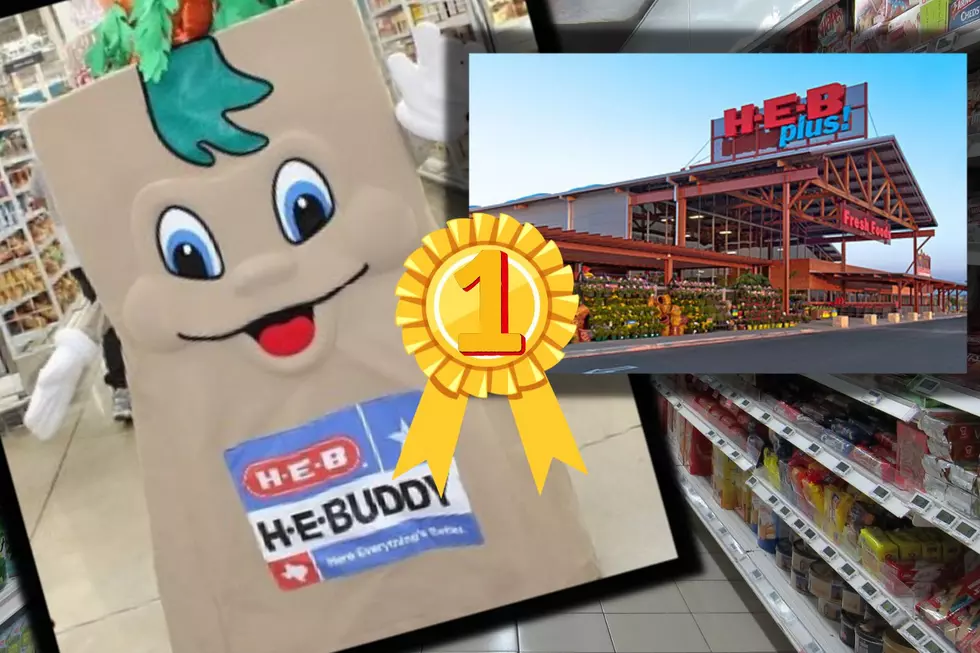 TX Favorite H-E-B Has Just Been Ranked America's Favorite Too
TSM/ILS
We all know that Texans love their H-E-B. but now we've got the ENTIRE NATION on board!
Yep y'all, H-E-B has been named America's Best according to a ranking of grocery stores nationwide.
You can read more about the ranking process on Dunnhumby, which according to their website is a global customer data science company.
The litmus test featured 63 of the largest retailers in the country that offered customers food and household wares.
That means that Texas-based H-E-B literally ranked higher than monster Amazon in the overall ranking, "Taking the number one spot in large part due to "quality" and "price, promotions and rewards," according to KXAN.
Personally, I love H-E-B- because I saw firsthand the grocery trucks headed out of our great state on multiple occasions in times of natural disaster. When we experienced our own share of nature's wrath, H-E-B- opened its doors and didn't price gouge when times were tough for all of us after Hurricane Harvey. I also know several employees who work for H-E-B that love the company and often talk about employee incentives and bonuses.
We wrote about HEB being in the running last year as #2. It's cool to see it reach Number One this year for sure!
Here were the 5 highest ranking grocery stores overall in the poll which according to grocerydive.com  is based on a combination of opinions drawn from a survey of about 10,000 consumers conducted last November and retailers' financial results.
H-E-B
Costco Wholesale
Amazon
Wegmans
Sam's Club
"The Texas-based grocery store out-performed several other notable stores, including Costco, which finished 2nd, Target, which finished 11th, and Walmart, which fell to 15th", the Dunnhumby report offers.
Now, if we could just get ahead of this insane inflation on the price of eggs nationwide!
Speaking of food...
Top Ten of the Most Disgusting Things Texans Eat