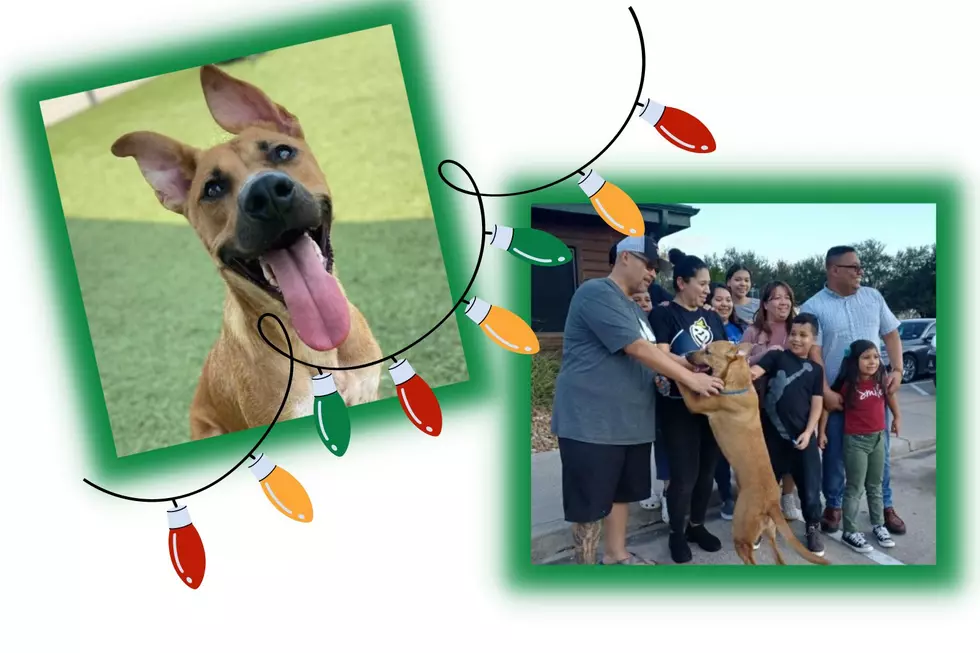 Texas Christmas Miracle When Unadopted Dog Reunites With Family
Pasadena Animal Shelter/Facebook
We all love a story with a happy ending, especially when it comes to lost fur babies finding their owners! 
Considered a true Texas Christmas miracle the details of this story are so heartwarming, I'm telling you now... get your tissue ready!
For months a sweet dog lay wait in a Texas animal shelter after being separated and lost from her family.
The shelter workers began fretting after months of seeing the good girl they named Gertie not getting adopted and after a time began to worry about her future.
Different shelters in Texas have different holding times but most municipal shelters in our great state only allot 72 hours for strays before euthanizing the animal.
This can be devastating for pet owners.
Thankfully, this is not how this story ends.
According to the Pasadena shelter, the staff couldn't believe that with her ear-to-ear smile and loving personality she wasn't getting picked. That is until the fateful day a few weeks ago when in a last-ditch effort to get her seen in the public eye, the shelter brought Gertie to their local Texas Roadhouse for a special event.
That's where the miracle happened. 
According to the article from MSN, "A gentleman who was there thought he recognized sweet Gertie and made a single phone call," the shelter staff offered. "He was a pastor, and he called a family in his church who had been missing their beloved dog, Cookie, for a year."
Turns out sweet Gertie was the missing beloved pet, Cookie!
This Christmas, Cookie gets her family back.
Isn't that really what all dogs want? Just to be home and to be loved?
ADOPT DON'T SHOP