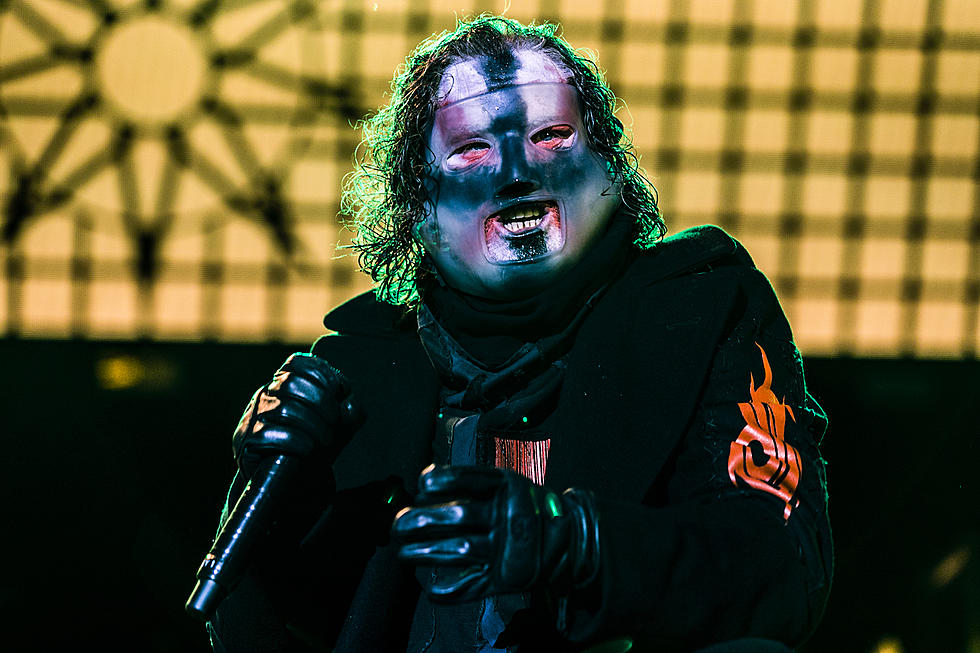 Slipknot Once Opened for a Jazz Band: 'They Were So Stunned'
Matt Stasi, Loudwire
It might be hard to believe, but back in their early career, Slipknot once supported a jazz band in their hometown of Des Moines, Iowa. Recalling the incident, singer Corey Taylor said the jazz musicians "were so stunned with the madness" emanating from Slipknot's brand of masked metal.
At least that's how the frontman remembered it to BBC Radio 1's Daniel P. Carter during a recent interview picked up by NME. But while the jazz group may have been shocked by Slipknot's presence, the two bands had no problem hashing it out when it came to the nitty-gritty of tour life. Listen to some of the interview — a joint chat with Beartooth's Caleb Shomo — down toward the bottom of this post.
"It was a gig-trade because [founding Slipknot percussionist] Clown owned a bar in Des Moines," Taylor explained. "They all, like, stared at us like we had shit in our hands and had thrown it at them. They were so stunned with the madness. And then driving home, both vans broke down in the middle of nowhere, in the middle of winter. So some of us stayed, some of us walked to call a tow truck. That's what you did."
The Slipknot vocalist continued, "And I can remember constructing cardboard ventilation for the heater just to get some back. We all huddled our gear as close as we can to this weird cardboard ventilation system — it was brutal. And then having to get up the next day and go to work."
The jazz ensemble in question goes unnamed by Taylor. But talk about a memorable tale. Imagine showing up for a gig in Iowa, and finding out your show hosts are none other than members of Slipknot!
Presumably, the metal act won't need any makeshift cardboard ventilation when it sails the high seas for the inaugural Knotfest at Sea cruise, scheduled to cast off next summer, Aug. 10-14.
Slipknot vs. Beartooth - Radio 1's Rock Show With Daniel P. Carter (Oct. 20, 2019)
Every Slipknot Song Ranked