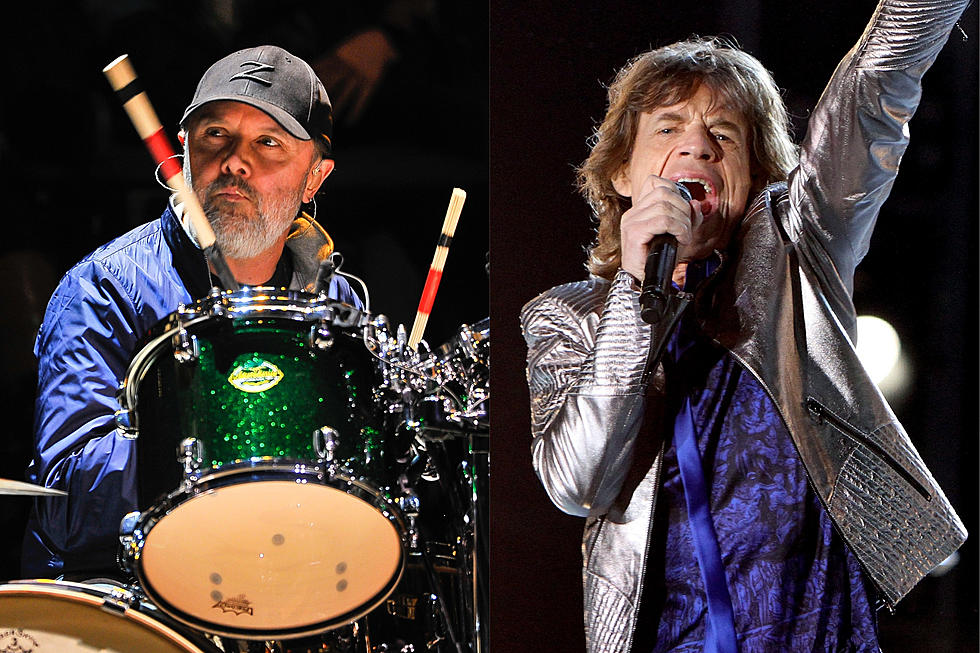 Lars Ulrich Suggests the Rolling Stones Kept Metallica From Splitting Up
Steve Jennings/WireImage, Pedro Fiúza/NurPhoto via Getty Images
As he told The Sun Wednesday (June 19), the influential English rockers gave the metal band "the way to start it back up again" after a period of difficulty signaled a possible split. Roughly the same era was documented in detail in 2004's Some Kind of Monster, when Ulrich and his bandmates were recording St. Anger.
But a tour invite from the Rolling Stones may have been Metallica's saving grace, and the lessons learned since that fateful pairing could be why the band Ulrich started in 1981 are still together after all these years.
"For us it's all about inviting ­people in and making ourselves as ­accessible as possible to fans," Ulrich said in the interview. "That period [in 2004] certainly wasn't easy for us and, since then, we have learned boundaries and where our breaking points are."
He continued, "That was the last time we had a real break — we haven't shut down the band in 14 years, but we disappeared then for about a year."
But when the future was uncertain, it was the iconic band led by Mick Jagger and Keith Richards that offered Metallica a lift. When they proposed a joint tour, the offer was simply too good to refuse, Ulrich indicated.
"And then the Rolling Stones called us up and said, 'Come and play some shows with us in ­California,' and we sort of agreed, you' re not going to say no to the Stones, so that was it," the drummer recalled. "It gave us the way to start it back up again. Whether you're a team in an office or a bunch of dudes in a rock and roll band, at some point people have to figure out how to get along and work as a team."
He added, "If you don't care, it's easier to walk away, but fortunately we cared enough about Metallica on behalf of ourselves and the fans to figure out a way to make it function. I'm happy that we did."
All Metallica Songs Ranked