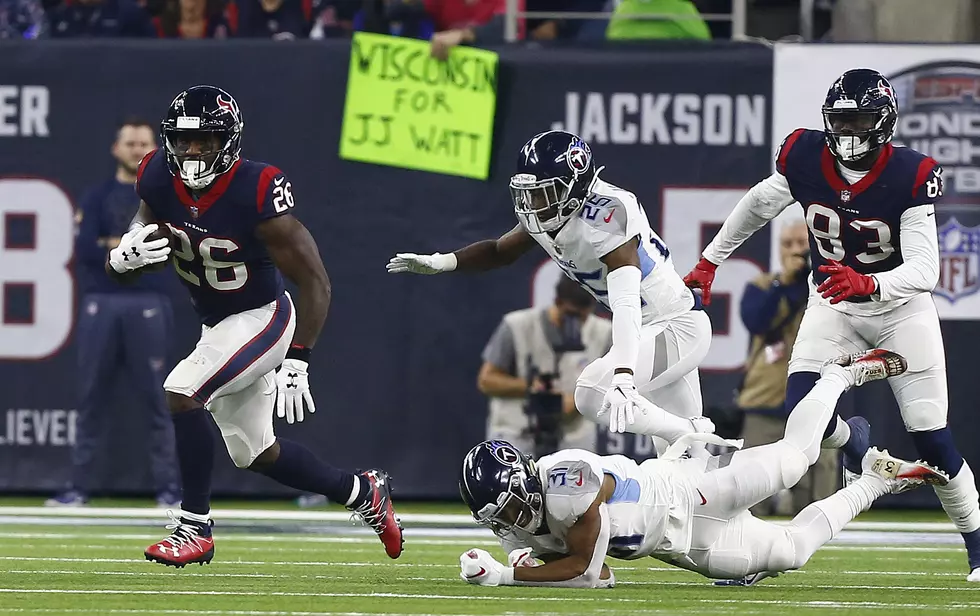 Houston Texans Win 8th in a Row over Tennessee Titans
Getty Images
They may have started off struggling a bit early last night but, the Houston Texans overcame a 10-point deficit and came back to dominate their division rivals 34-17 solidifying their lead in the AFC South.
The Texans used the run quite a bit, Lamar Miller was impressive racking up 2 runs of over 97 yards to finish the night with 12 carries for 162 yards and an average of 13.5 per carry. Quarterback Deshaun Watson added to the ground total notching 70 yards on the ground, a career high, and a touchdown using his legs. Passing, he played a controlled game throwing for 210 yards and 2 TDs.
On the defensive side of the ball, Houston started off slowly, but managed to dominate with J.J. Watt getting 1.5 sacks, Christian Covington nailed 2.5 sacks, and the defense managed 6 sack in total.
The Texans are now 8-3 leading the AFC South with 5 games to go. Next up, the Cleveland Browns come to town on Sunday, December 2nd. Game time is 12:00 noon with pregame at 11:30 am on KLUB Classic Rock 106.9.