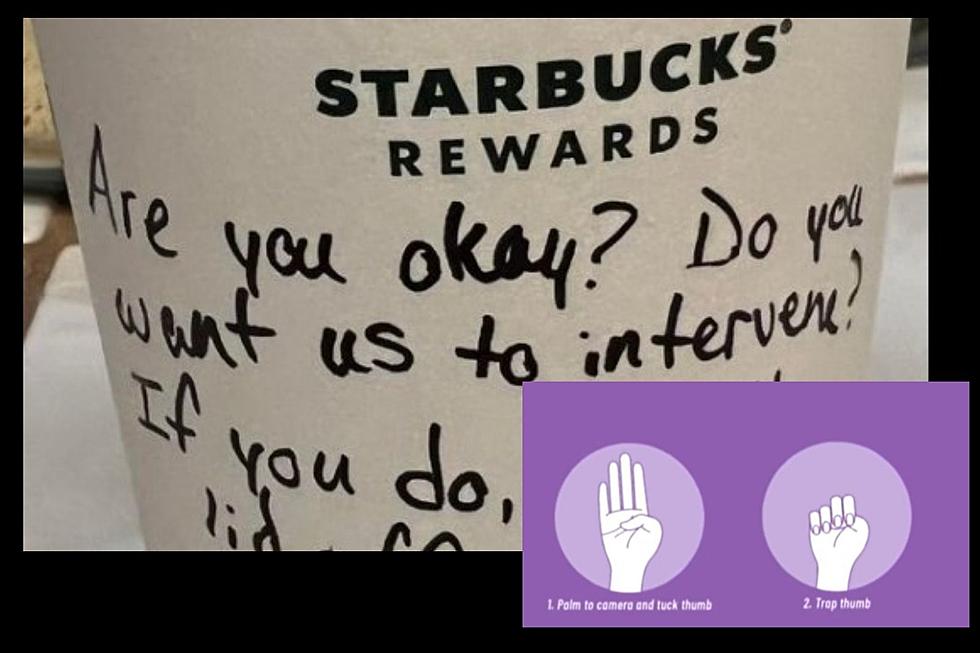 Corpus Christi TX Starbucks Gesture Goes Viral For Keeping Teen Safe
Global News/ YouTube
A Texas mom took to social media via Facebook to offer gratitude when her 18-year-old daughter shared her experience of feeling protected by the watchful eyes of this Corpus Christi Starbucks team.
Brandy Roberson of Corpus Christi Texas shared on her personal Facebook page how grateful she was to learn that her 18-year-old daughter received a very special Starbucks cup with a message to ensure her daughter's safety when Starbucks employees at the Staples and SPID location felt the teen might be uncomfortable with the conversation she found herself in with another Starbucks patron.
Hot chocolate and a secret message.
Watchful Corpus Christi Starbucks employees became concerned for the safety and comfort of one of their female guests when a male stranger approached the teen and started to talk with her in line while ordering. Unsure of whether the teen wanted to engage in conversation with the man or felt uncomfortable with the attention from the stranger, Starbuck's employees created a way to communicate their concern to her without the stranger knowing.
Here is the post on Facebook from Brandy Roberson.
Disguised as an "unclaimed hot chocolate", employees offered the beverage to the teen after writing her a note where the name of the customer is usually written, penning that if she "took the lid of the hot chocolate" the employees would know she needed them to intervene on her behalf.
" Are you okay" the penned message offered first.
Luckily the teen felt safe and did not remove the lid but was obviously thankful the Starbucks employees cared for her well-being and comfort level.
Did you know there was a universal sign for distress/ domestic violence and abduction?
Watch this incredible Youtube video, thanks to Global News that saved a young girl's life after she caught the attention of someone who knew the universal sign ( hand gestures) for distress after she was abducted. Knowing this hand signal could very well save your life in the future as well.
Please share the universal signal for distress so that we can continue to help ensure the safety of our neighbors. A special thank you to Starbucks employees in Corpus on Staples and SPID  for keeping a vigilant eye out for their patron's safety.
Most Expensive House in Texas On The Market January 2022