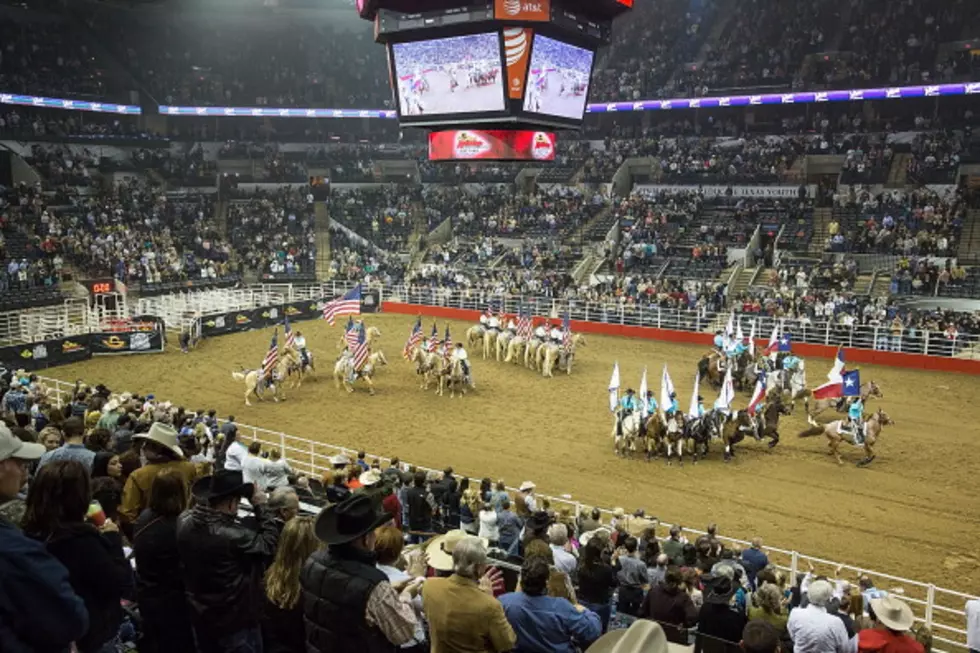 Check Out These Discount Days at San Antonio Livestock Show
Getty Images
The San Antonio Livestock Show kicks off its 2023 season today! If you are planning on making the trip to San Antonio, here is some information that will help with planning. Check out these tips thanks to our friends at mysanantonio.com
DISCOUNTED RODEO DAYS:
$2 Dollar Days include $2 admission, $2 rides, and $2 select food items in the carnival on February 9, 16, 20, and 23.
$2 Fairground admission day is Sunday, Feb. 12.
YOU CAN ALSO GET A WHATABURGER GIFT CARD:
GET a $10 gift card to Whataburger when you buy two tickets, at any price, to shows Jake Owen or Randy Rogers Band. While supplies last.  The rodeo website says customers need to select the "What-A-Night" option when checking out on Ticketmaster. Jake Owen plays on February 10 at 7 p.m. and Randy Rogers Band plays on February 16 at 7 p.m.
GENERAL ADMISSION TICKETS:
General admission tickets for the fairgrounds only are $10 when purchased online. Tickets for children between the ages of 3 and 12, and seniors 65 years and older are $5.
FOR THE CARNIVAL:
If you would like to include the carnival in your Rodeo plan, you can purchase a carnival wristband which includes access to all carnival rides and attractions as well as access to the fairground. Get more information.
FULL SAN ANTONIO RODEO ENTERTAINMENT LINEUP:
Thursday, February 9th: Ryan Bingham with The Texas Gentlemen
Friday, February, 10th: Jake Owen
Saturday, February 11th NOON: Carly Pearce
Saturday, February 11th 730P Midland
Sunday, February 12th: NOON William Beckman
Sunday, February 12th: 730P Ronnie Milsap
Monday, February 13th: Tracy Byrd
Tuesday, February 14th: Lee Brice
Wednesday, February 15th: Alabama
Thursday, February 16th: Randy Rogers Band
Friday, February 17th: Brett Michaels
Saturday, February 18th: NOON Keith Urban
Saturday, February 18th: 730P Keith Urban
Sunday, February, 19th NOON Dwight Yoakum
Sunday February 19th: 730P Los Tigres Del Norte
Monday, February 20th: Clay Walker
Tuesday, February 21th: Cole Swindell
Wednesday, February 22th: Turnpike Troubadours
Thursday, February 23: Lynard Skynard
Friday, February, 24th Nelly
Saturday, February 25th NOON: Flatland Calvary
Saturday, February 25th 730P Gary Allan
COMMON MISPRONOUNCED TEXAS TOWNS**UPDATED