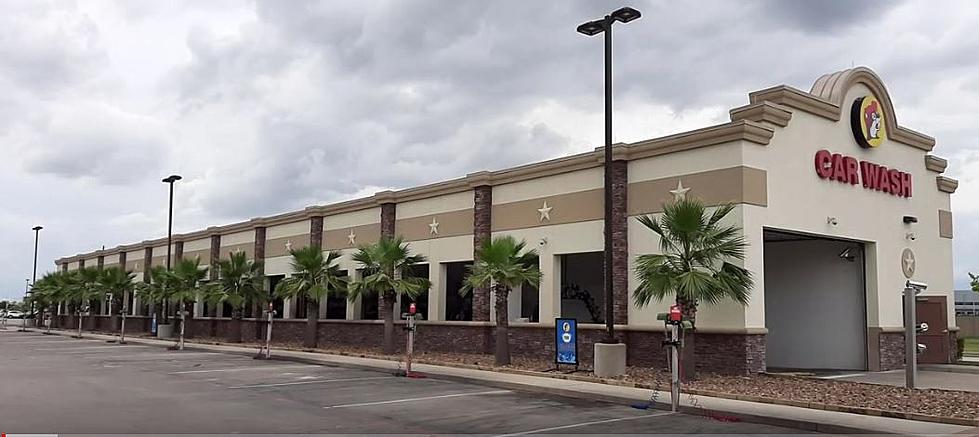 Bu-cee's Still Holds Two World Records in Texas
JP
As Buc-ee's continues to evolve outside of Texas. Let's take a moment to showcase the current world record that Buc-ee's holds in Texas before that changes. Have you been to the Buc-ee's in New Braunfels? In 2012, Buc-ee's opened its largest store ever in New Braunfels, Texas, off of Interstate 35.  This store features 1,000 parking spots, a 67,000+ square-foot convenience store with 80 soda fountain dispensers. It is currently the largest convenience in the world. It makes the one in Wharton feel like a Maverick Market! I might have just dated myself.



EVEN THE CAR WASHES ARE BIGGER:
Not only does Buc-ee's have the largest convenience store in the world. They have the world's longest car wash. It is located in Katy, Texas, and features a 255-foot-long car wash at the new Buc-ee's in Katy. This location holds the Guinness World Records for the world's longest carwash. The mega-wash boasts 25 foam brushes, 17 blowers and takes about five minutes to get through from beginning to end.

HOW MANY GAS PUMPS:
Not only is New Braunfels Buc-ee's the largest convenience store in the world. It also has a lot of gas pumps, 120 to be exact. Maybe a little extra? Of course, it's Texas. Here is one more state. 1,000 parking spots!

SUPER CLEAN RESTROOMS:
Buc-ee's is the cleanest gas station to use the restroom in the nation, according to GasBuddy. If you have been in one, you know all about this. At this point,I also have to send a shout-out to Texans who also has super clean restrooms.
TAKE A TRIP THROUGH THE LONGEST CAR WASH IN THE WORLD:
https://www.youtube.com/watch?v=OJGXNV1PRLc
TOUR THE LARGEST CONVENIENCE IN THE WORLD:
https://www.youtube.com/watch?v=iSO4L26Z7L4
50 Most Popular Chain Restaurants in America
YouGov investigated the most popular dining brands in the country, and Stacker compiled the list to give readers context on the findings. Read on to look through America's vast and divergent variety of restaurants—maybe you'll even find a favorite or two.