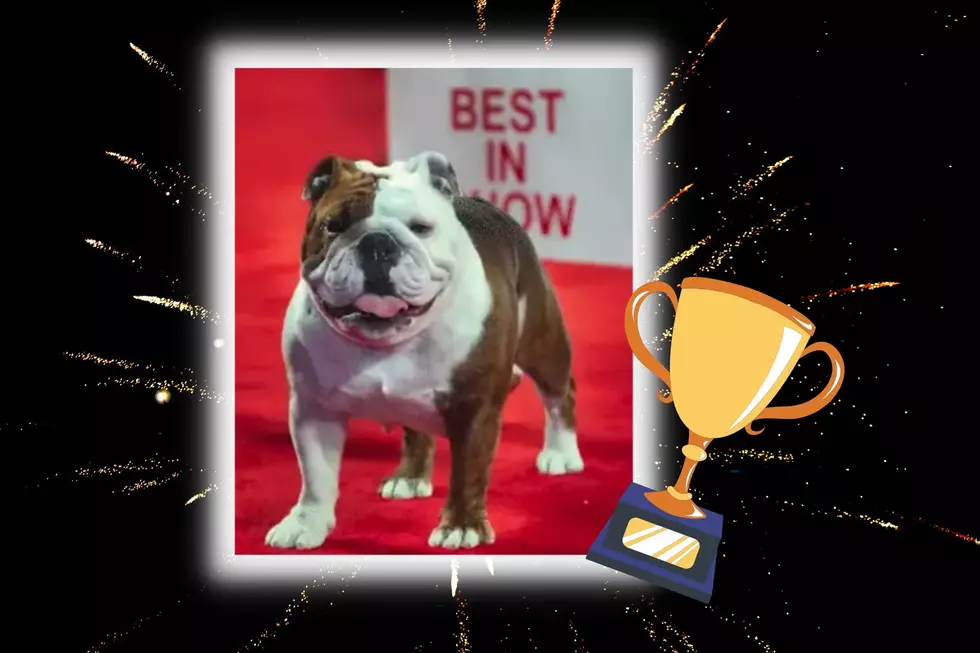 A Bulldog From Texas Wins The Prestigious AKC's Best of Show
Photo credit Good Morning America/YouTube
A Star is Born!
This story is for all dog lovers in Texas!
Star, a three-year-old English Bulldog from TEXAS has just been crowned the reigning champion winning Best of Show at the prestigious AKC.
What are the odds?
Star had to compete with more than 5,000 competitors to earn the title Best In Show!
Now Star and her parents, who reside right outside of Ft. Worth in Glen Rose Texas get to celebrate with the title AND $50,000.00 in cash! 
What's So Great About Bulldogs?
According to the AKC, English Bulldogs are "kind but courageous, friendly but dignified"  Known to be excellent family dogs, the English Bulldog a, British breed of dog of mastiff type is one of the most popular family dogs in the world today.
Can we add here how absolutely adorable their wrinkled little faces and wrinkled little butts are too?
Known to be very laid back, English Bulldogs require very little exercise, but it's recommended that bulldogs get at least half an hour every day to keep them from becoming overweight. Both the average male and female English Bulldogs weigh around 50 plus pounds.
What's the catch with these cuties?
English bulldogs are known to drool and snore heavily as well as medical expenses for breeding as females often have to be artificially inseminated and then delivering puppies via cesarian due to their extremely large heads.
What's in a name?
The name bulldog likely originated in 1209 when "bullbaiting" was a sport. The story according to Hillpet.com offers that," A butcher's dog chased a bull through the English town of Stamford. This pursuit so pleased the earl of the town that he inaugurated bull baiting as a sport in his domain."
Congrats to Star! 
Here is your chance to meet Star thanks to Good Morning America's YouTube page!
ADOPT DON'T SHOP