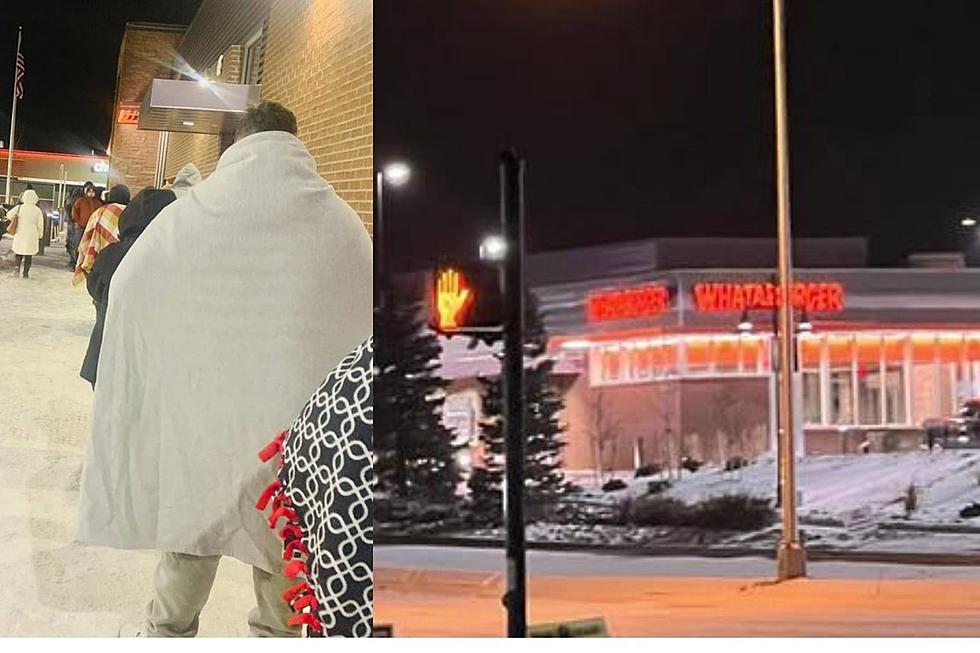 6 Hour Lines and People Waiting Outside in -5 Degrees for New Whataburger in Colorado Springs
Whataburger Fanatics Facebook
Whataburger officially opened its first Colorado Springs location on Wednesday and of course, the lines were ridiculous. Thanks to one of the pages I follow, I found some great pictures, stories, and footage of people waiting in line. Some people were waiting 4-6 hours for a Texas-sized burger some waited in a line outside in -20 degree wind chills. According to one Facebook post, one family waited for 6 hours and 19 minutes.
Labrisa Perez Jimenez waited outside in -5 degree weather for about an hour. See her video below. What did she order?
2 kids meals, a patty melt combo, triple meat combo, Whata-chicken with gravy combo and 2 bacon cheeseburger combos, and an order of onion rings

Triple meat? She is my kind of people! LOL
Michael Hallford posted a video to Facebook. We Did It!! What-A-Day!!
6 hours & 19 minutes!! We #whataburger
Michael tells us: There were hundreds of cars before and after us! They got in line at 12:31 PM and got their food at 6:50 PM.  They posted videos on the Whataburger Fanatics Facebook page throughout the day as they waited. He only thought it was gonna take about two hours!  However, after three hours, he would have felt like a jackass if he waited three hours and didn't commit to following it through. But holy hell!  Who thought it would be a six-hour wait!

He closes his video 'It was absolutely worth it and we will never do it again."
Whataburger plans to open two more Whataburger locations will be opening in Colorado Springs later this year.  This same thing happened a few months ago when Whataburger opened its first location in the Kansas City area.
50 Most Popular Chain Restaurants in America
YouGov investigated the most popular dining brands in the country, and Stacker compiled the list to give readers context on the findings. Read on to look through America's vast and divergent variety of restaurants—maybe you'll even find a favorite or two.