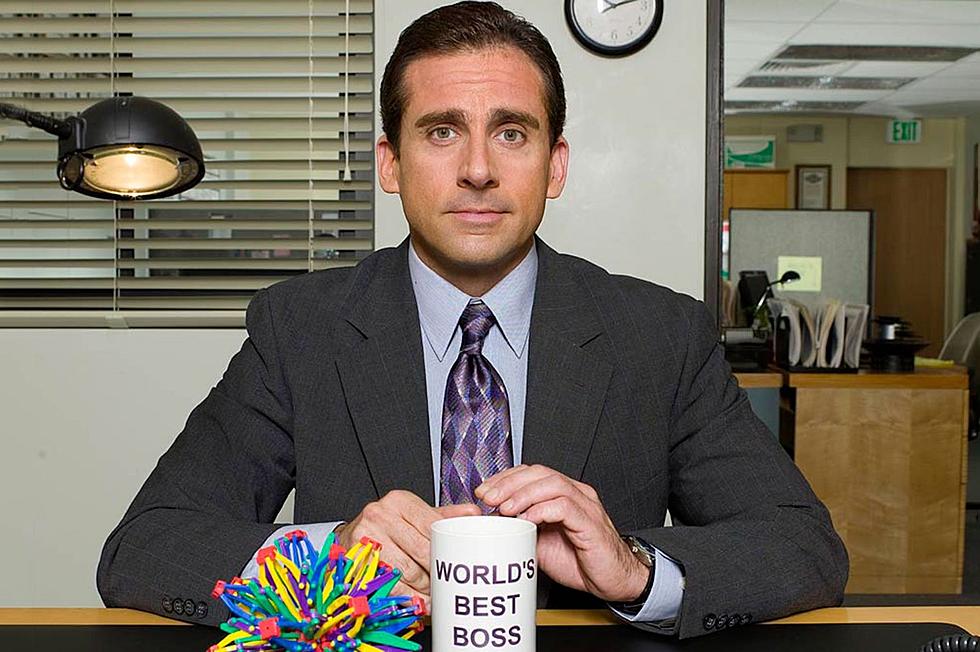 You Can Get Paid $1000 To Watch 15 Hours Of 'The Office'
NBC
If sitting on your couch, binge-watching Netflix sounds like your perfect evening or Saturday afternoon, I just might have the scoop you need to land your dream job!
It's hard to believe The Office has been around now for 15 years. Really! To celebrate its anniversary, USDish.com is looking for one lucky fan willing to watch 15 hours of the beloved sitcom and get paid $1000 in cold hard cash.
Here's what you need to do:
Watch roughly 45 episodes of The Office over the course of 9 days.
As you're watching, you'll need to complete a checklist that tallies the number of common tropes that occur throughout each episode. For instance, how many times does Stanley roll his eyes at the camera? How often does Phyllis talk about Bob Vance from Vance Refrigeration? The goal is to help the team at USDish.com understand how often sitcoms repeat popular tropes.
USDish.com will provide you with general guidelines to track your experience and they want you to share your unfiltered opinions and reactions on social media.
As if the $1000 wasn't enough, the winner will also get:
Winner's kit with The Office swag (which may or may not include a Dundie, "World's Best Boss" mug, Jell-O, and a stapler)
Netflix gift card
Freedom to complete the "job" from wherever you please (no need to go into an office to watch The Office)
Think you fit the bill? Then you need to tell them why you're the biggest Office fan in the world. Add a video submission to boost your chances.
Just remember: you can't apply on behalf of somebody else—identity theft is not a joke.
You have until March 16 to apply!