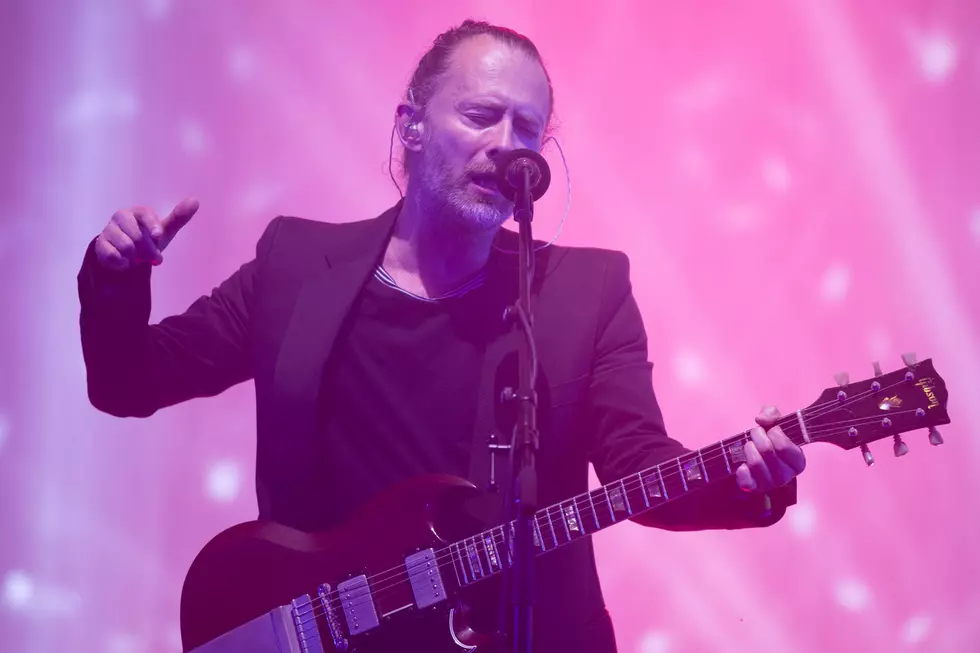 Why Radiohead Might Not Attend Their Hall of Fame Ceremony
Matt Cardy, Getty Images
That left open the question of whether Radiohead have plans to attend the induction ceremony on March 29, 2019.
They were on the ballot last year as well, and showed no small degree of apathy toward the nomination. In fact, Radiohead scheduled a South American tour to coincide with the ceremony.
"We'd have to sit down and talk about it, but it's probably not at the top of my list of things to do," drummer Phil Selway told Rolling Stone in 2017. "But who knows? I don't know."
Guitarist Jonny Greenwood added: "I don't care. Maybe it's a cultural thing that I really don't understand. I mean, from the outside it looks like – it's quite a self-regarding profession anyway. And anything that heightens that just makes me feel even more uncomfortable."
In a different interview, fellow guitarist Ed O'Brien said "as a British band, it's one of those things that it's very lovely to be nominated, but we don't quite culturally understand it. It's a very American thing. Us Brits are very bad at celebrating ourselves. ... It's in our DNA to be a little ambivalent with award ceremonies. We haven't had great experiences."
Radiohead Albums Ranked