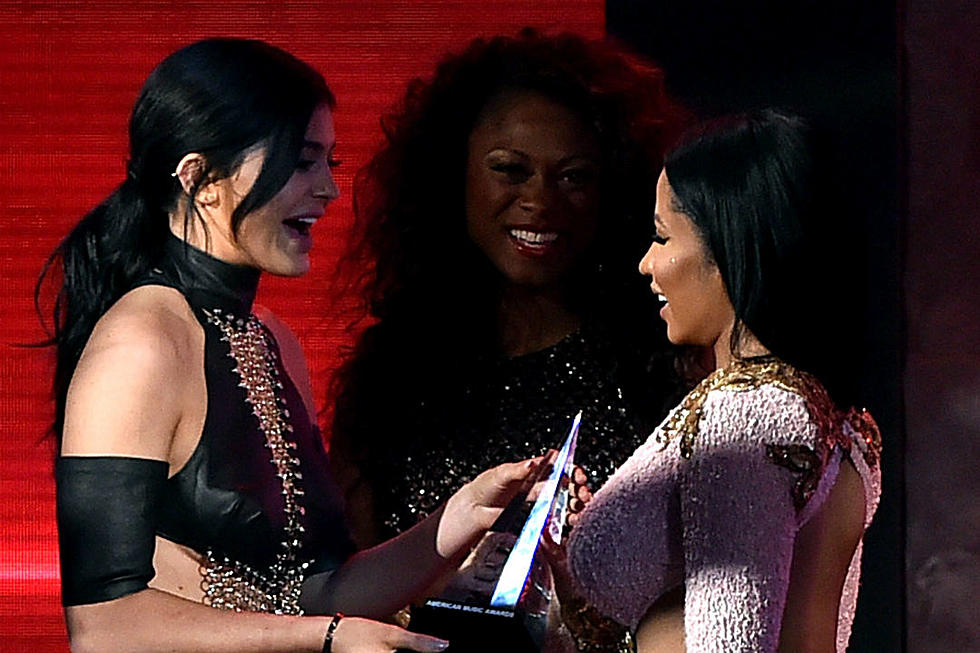 Watch Kylie Jenner Literally Change Direction to Avoid Nicki Minaj
Kevin Winter, Getty Images
In the clip above, the crowd goes wild for Minaj on the 2018 MTV Video Music Awards red carpet. Moments later, Jenner enters from the other side, and when she notices she's approaching Minaj, she quickly changes direction to avoid her.
"I put my blood sweat & tears in writing a dope album only for Travis Scott to have Kylie Jenner post a tour pass telling ppl to come see her & Stormi. lol. Im actually laughing. #Queen broke the record of being number 1 in 86 countries. Thank Jesus & thank you to my fans," she wrote.
Minaj doubled down on her point as part of her Beats 1 radio show, noting: "Because [Scott's] out here selling clothes instead of music. What we're not gonna do is have that Auto-Tune man selling f------ sweaters telling you he sold half a million albums, because he f------ didn't. You stupid f---. You got your f------ homeboy talking for you and you got your girlfriend selling tour passes. Stop it. Knock it the f--- off."
Kim + Kourtney Look Like They Want To Kill Each Other