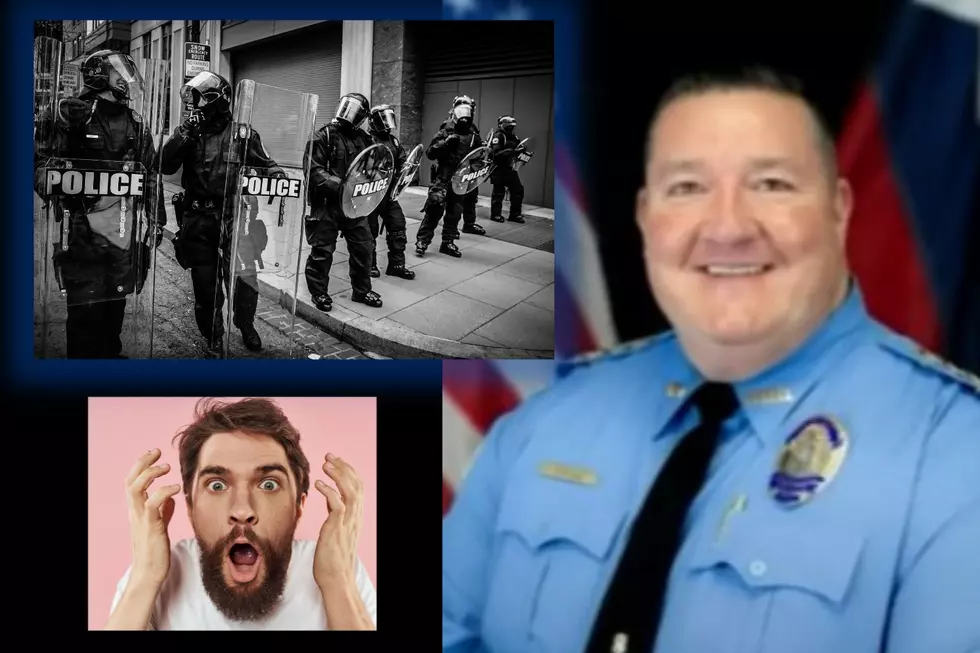 TX Police Chief on Leave After Idiotically Raiding the Wrong Home
YouTube/TSM
A Texas police chief has been put on 10 day administrative leave after ordering a raid on the wrong house while looking for the wrong suspect.
This is the stuff nightmares are made.
Imagine you are sitting peacefully with your family in the living room when suddenly rubber bullets start blasting through the windows in your home.
Your family is confused and terrified as police team members order you out of your home, then being forced to walk single file out the front door, with your hands on your head with no one telling you WHY.
It was absolute terror and it turns out it was all a BIG MISTAKE.
The raid, ordered by Galveston Police Chief, Doug Balli was ordered on THE WRONG HOUSE and the police were looking for the WRONG PERSON.
The botched raid was carried out last January but the penalty wasn't placed on the chief until a full year after the event while the investigation continues.
Chief Doug Balli's leave will last at least 10 days as an internal investigation continues.
So who were police looking for?
17 year old Cameron Vargas who was later exonerated of first degree murder.
Wrong teen, wrong house.
The Galveston police office acknowledges that there were "communication errors" prior to the raid, but the family whose house was wrongfully raided, say it's not enough.
What about the thousands of dollars worth of damages to the home, or the embarrassment of having your family lead into police cars after the raid in front of neighbors while you plead for your innocence?
Here is the testimony of the homeowner and her family courtesy of KPRC2
The department has admitted there was a communication error. 
LESSER KNOWN TEXAS TRAFFIC LAWS
Ten Most Wanted Fugitives in Texas January 2022
Longneck Manor , Like No Other B&B In Texas