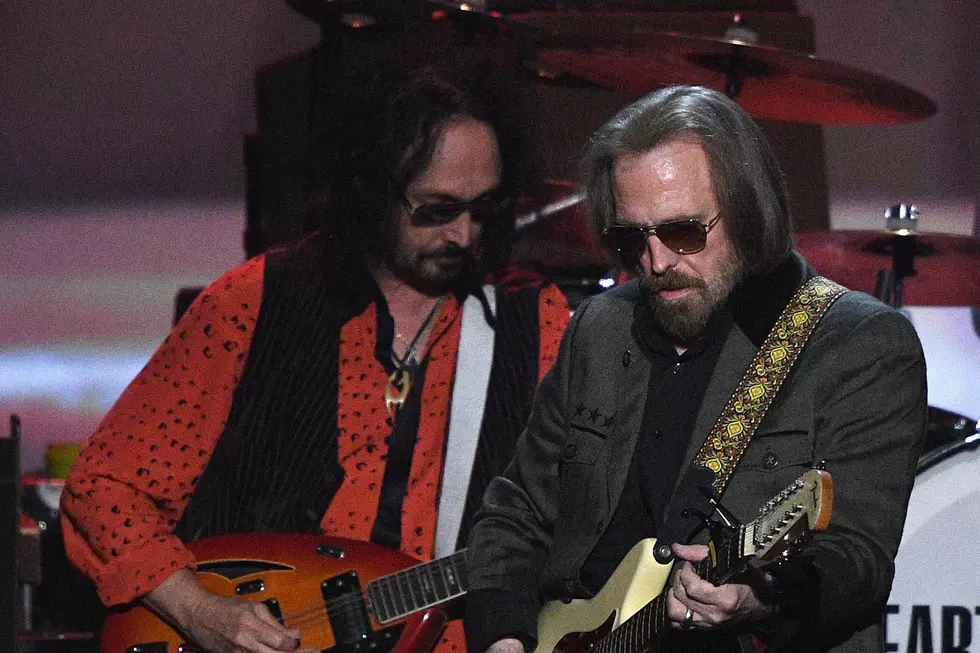 Tom Petty Camp Plotting 'Wildflowers' Box, '97 Fillmore Live Set
Kevork Djansezian, Getty Images
If Mike Campbell gets his way, fans can expect a compilation of the 20-date run Tom Petty and the Heartbreakers did at the Fillmore in San Francisco in 1997.
In a new interview, the guitarist spoke about a desire to release highlights from those shows in the future, as well as other archival projects, which could include the long-awaited expanded version of 1994's Wildflowers.
"For me, that was almost the pinnacle of the band just being totally spontaneous night to night to night," he told Rolling Stone. "We might throw in a Grateful Dead song that we just learned that afternoon. We recorded every show and we had guest artists from Bo Diddley to Roger McGuinn to John Lee Hooker. And I know, in my memory of those 20 nights, there's an amazing album in there."
Seven songs from those shows made it onto 2009's Live Anthology. Campbell noted that they digitally recorded every show from the band's last 15 years. But he's wary of sorting through them because "most of the digital recordings we have are just the same songs over and over. I don't know how much interest there will be in them, but they're all earmarked and just sitting there. I'd be hesitant to release anything that wasn't great, though. Some nights, guitars were out of tune or someone sang out of pitch. You have to be careful compromising Tom's excellence because he liked stuff to be good."
Nothing has been determined on the live collections or the possibility of deluxe editions of Petty's studio albums. ("If there's a market for something like that, we'll do it," Campbell said). However, the article noted that an expanded edition of Wildflowers, about which Petty frequently spoke in the years prior to his death last year, is "in the works."
Petty had originally intended for Wildflowers to be a double album, but later changed his mind. Several of those tracks made their way onto the soundtrack for She's the One, and a few others have been unearthed for An American Treasure, a 60-song four-CD box set featuring many previously unreleased recordings that arrives on Sept. 28.