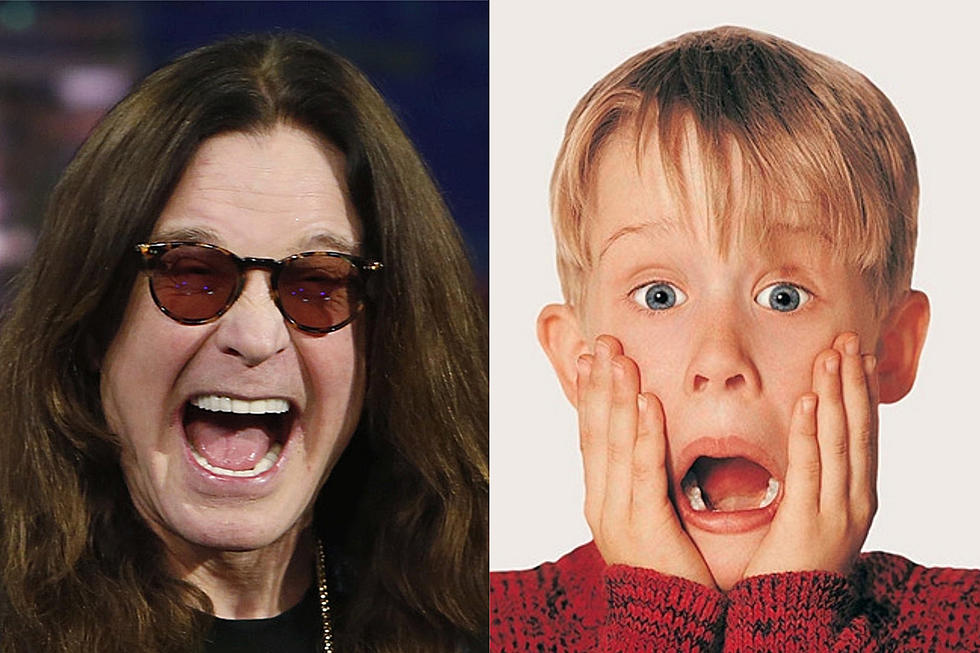 This Cover of Black Sabbath's 'War Pigs' Is All About 'Home Alone'
Randy Holmes, Getty Images / 20th Century Fox
Ready to rock with some cinematic spirit? Just in time for the holiday season is a fan cover of Black Sabbath's "War Pigs" .... but with lyrics solely centered around the plot of 1990's family favorite comedy Home Alone.
That's right, clear Sabbath fans and presumed movie buffs Daniel Edelman, Clayton McCormack and D.A. Stern took it upon themselves to create the funny cover version of the 1970 metal classic that opens the Ozzy Osbourne-fronted act's Paranoid. But this time around, the tune's only concerned with the Chris Columbus film's protagonist Kevin McCallister and the onscreen family that leaves him unaccompanied over Christmas break. Listen to "War Pigs But It's About Home Alone" down toward the bottom of this post.
Edelman appears to have some prior experience in the area of video-making, if not rock song retooling. The musician's website shows the commercial art direction he's undertaken for various clients.
"War Pigs But It's About Home Alone" (Black Sabbath Cover)
See Black Sabbath in 55 Best Metal Covers of Classic Rock Hits