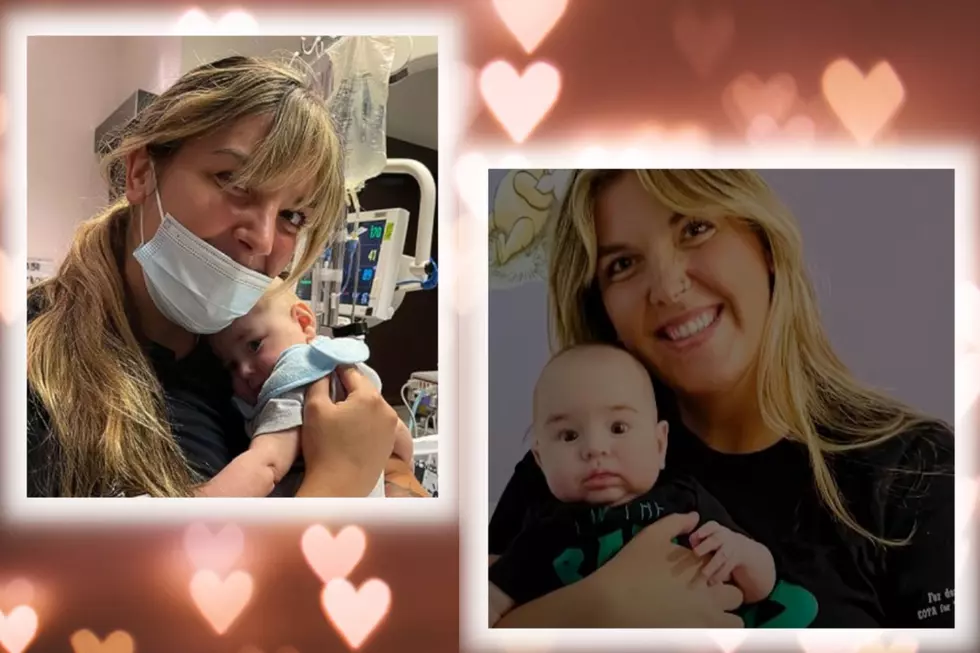 The Sweetest Texas News Story Of the Week and Its Only Monday
Good Morning America
Turn that Back to Work frown upside down! It's time for the Sweetest News Story in Texas this Week and it's ONLY Monday news segment!
This week's story comes from the famous Texas children's hospital, Texas Children's Hospital in Houston. Quick shout out to TCH for being awarded the 2nd best children's hospital in the nation. 
With that accolade in mind, it probably won't surprise you to know that TCH is known for the caring nurses on the NICU staff who dedicate themselves to the care of sick children, undoubtedly a very difficult job.
One Texas nurse in the NICU unit of TCH is in the news today for a very special reason.
Carly Miller, a neonatal intensive care nurse spent half a year caring for a critically ill infant named Conrad and now the family would like to honor her by asking her to become Conrad's godmother.
What a fitting way for Conrad's family to show their appreciation for nurse Carly's daily care and concern for their sweet boy as he inched his way to recovery.
Godmothers are generally known to serve as an example of faith and serves to encourage the child's spiritual growth throughout the child's life.
There is no doubt Carly was passionate about Conrad's growth after her care in helping to save his young life. Conrad was born with a rare birth defect known as lower urinary tract obstruction, LUTO, which impacts his kidneys and bladder. He was in NICU for six months. Carly cared for him daily.
According to Good Morning America, who interviewed Carly in person, Carly was elated over being asked. "I just feel very honored," Miller says, "It's something I never expected and the fact that they wanted me to do that for him means the absolute world."
So of course she said YES! 
We love stories with happy endings! In fact, we love happy stories! 
If you've got a happy story in the Crossroads area that you want to share with the world, maybe someone you know who did a really good thing for someone else just hit us up on the app or call us at Townsquare Media in Victoria at 361.573.0777.
We'd love to share!
The Top 15 Things We Don't Usually Successfully Give Up for Lent