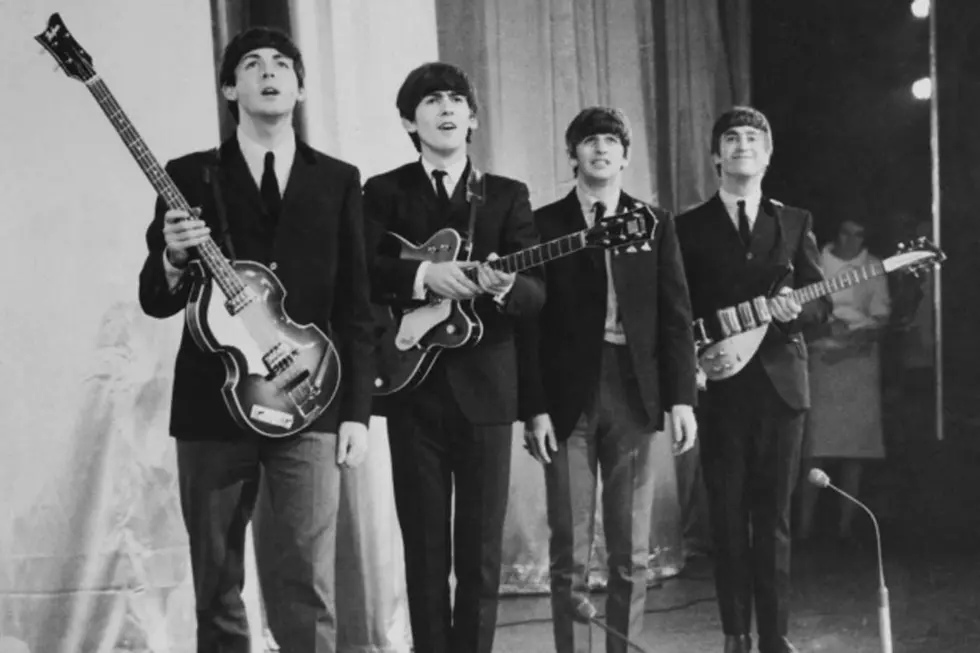 When the Beatles Released Their First Single, 'Love Me Do'
Fox Photos, Getty Images
Not all cultural revolutions take place overnight. Some begin with little fanfare and take a while to gather steam. That's exactly what happened on Oct. 5, 1962, when the Beatles released their first single, "Love Me Do," in the U.K.
Written by John Lennon and Paul McCartney a few years earlier, "Love Me Do" was one of four songs the Beatles performed during their successful audition for George Martin several months earlier and slated for their debut single. However, Martin was dissatisfied with drummer Pete Best, who was subsequently fired.
His replacement, Ringo Starr, had barely had time to rehearse with the band by the time of their first session on Sept. 4. Martin asked that they re-record the song a week later with studio musician Andy White on drums. Starr played the tambourine. Still, the version with Starr behind the kit was chosen by their label, EMI, as the single, with White's version used for the U.S. release in the spring of 1964.
Though it hardly ranks as one of their best songs, "Love Me Do" is noted for Lennon's harmonica part, inspired by Delbert McClinton's playing on Bruce Channel's "Hey Baby," a big hit that summer. It also resulted in an added bonus. With no overdubbing, Lennon's harmonica playing meant that McCartney had to sing the a cappella title line at the end of the verse by himself. Nerves caused McCartney's voice to shake, which only made the girls scream even more.
"Love Me Do" reached No. 17 on the U.K. charts, an unspectacular but respectable spot for an unknown group from Liverpool. But it was their second single, "Please Please Me," released in January 1963, that rocketed up the charts and kicked off the phenomenon that became known as Beatlemania.
Listen to the Beatles' "Love Me Do"
Beatles Albums Ranked
See the Beatles in Rock's Craziest Conspiracy Theories