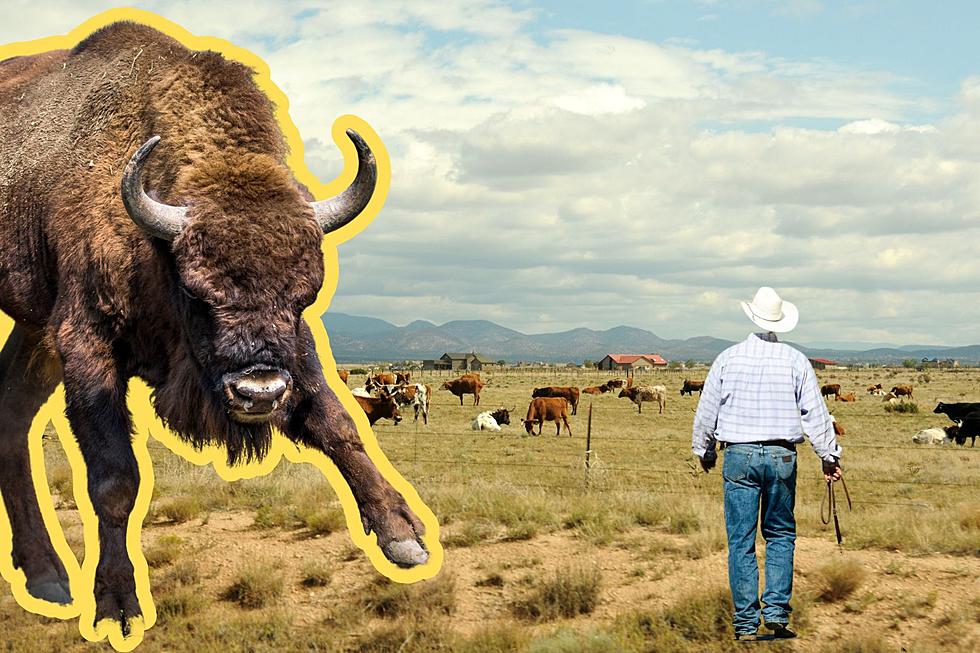 60-Year-Old Texas Rancher Viscously Killed by a Violent Bull
Canva
A Texas rancher was horrifically killed by one of the most vicious animals in Texas. 
BULL ATTACK PROMPTS 911 CALL
In Farris, Texas a father made a heartbreaking 9-1-1 call, after discovering his son in a tragic situation. According to reports, the father of a 60-year-old rancher told the 9-1-1 operator, he believed his son had been killed by a bull.
VIOLENT BULL CIRCLES BODY
Emergency services quickly arrived at the scene but were faced with a problem, deputies and first responders were unable to get near the victim to help. The violent bull was destroying the property and wouldn't let anyone get near the rancher who was on the ground.
Officers formulated a plan and eventually shot and killed the aggressive bull. When they were finally able to help the rancher, he had already succumbed to his wounds and was pronounced dead.
TEXAS MOST DANGEROUS FOR ANIMAL ATTACKS
Deadly animal attacks are more prevalent in Texas than in any other state, according to one study. BetOhio analyzed recorded fatalities of humans since 2000 to gather which states are the most dangerous for animal attacks.
Texas tops the list with nearly 600 fatal animal attacks. The second most dangerous state for animal attacks was California, which had 312 documented fatal animal attacks.
The report shows that Texas had the highest number of contacts with hornets, wasps, and bees, witnessing 196 cases since 2000. The safest states who, at the time, had no fatal animal attacks were Vermont, New Hampshire, and North Dakota.
10 Food Stops in Texas Featured on the Food Network Channel