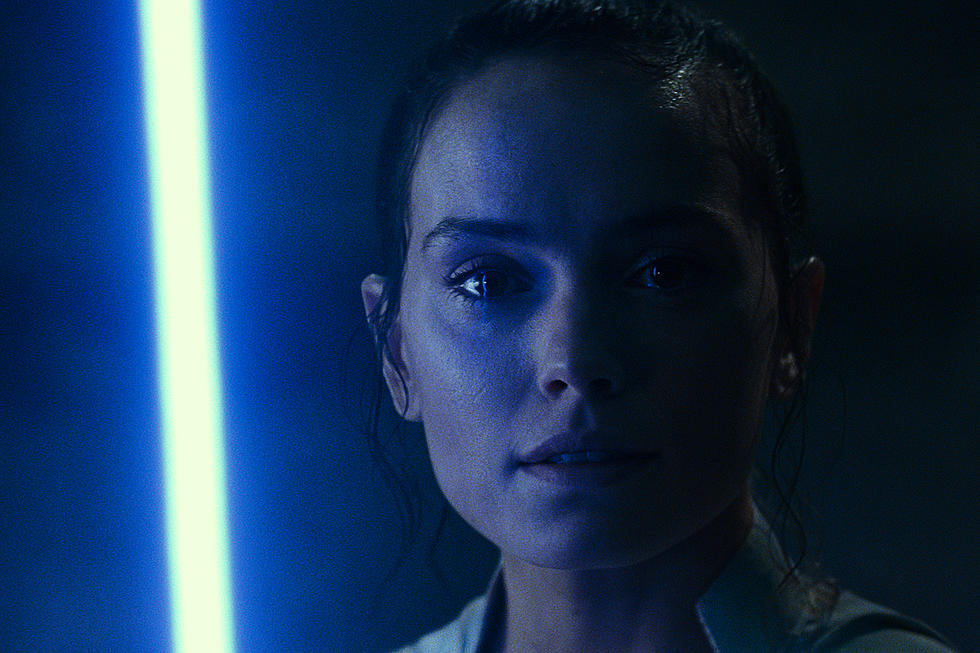 'Star Wars: The Rise of Skywalker' Could Have Lowest Opening of New Trilogy
Lucasfilm Ltd.S
A new Star Wars movies was always the surest of sure things at the box office, a guarantee of hundreds of millions of dollars in ticket sales — plus maybe a few billion more in merchandising and ancillary products. But the last year or two have suggested there may be some Star Wars fatigue for the very first time. Solo: A Star Wars Story was one of the weakest films in the entire series, and despite the fact that they are extremely cool, the new Star Wars: Galaxy's Edge theme parks in Disneyland and Walt Disney World have been greeted by far smaller crowds than anticipated.
So there is an enormous amount of curiosity about Star Wars: The Rise of Skywalker. Will audiences turn out for "the end" of the Skywalker Saga? Or will it be met with another shrug? According to Box Office Pro's tracking information, the answer might be somewhere in the middle. They predict the movie to open somewhere in the neighborhood of "$185-225 million." If it hits the upper threshold of that range, it might tie or slightly pass the last Saga film, Star Wars: The Last Jedi, which opened with $220 million. If not, it will have the smallest opening weekend of any of the new Trilogy.
As for why, they pinpoint a few reasons, including...
Rise of Skywalker's biggest challenge will be to win back the older fan base put off by the previous two films — notably The Last Jedi with its divisive reactions. In the same breath, it will again compete with a Jumanji sequel — although this time around, Star Wars debuts after that franchise entry and doesn't have quite as high of expectations to match relative to their respective circumstances before release two years ago.
The only reason The Rise of Skywalker might actually beat these expectations is because Lucasfilm is doing a pretty good job of impressing upon viewers that this is the finale of the storyline that began in 1977's Star Wars. It's hard to believe most people who've been following along thus far won't want to see how the whole thing ends. Star Wars: The Rise of Skywalker opens in theaters on December 20.
Gallery – Every Star Wars Movie Ranked From Worst to Best: