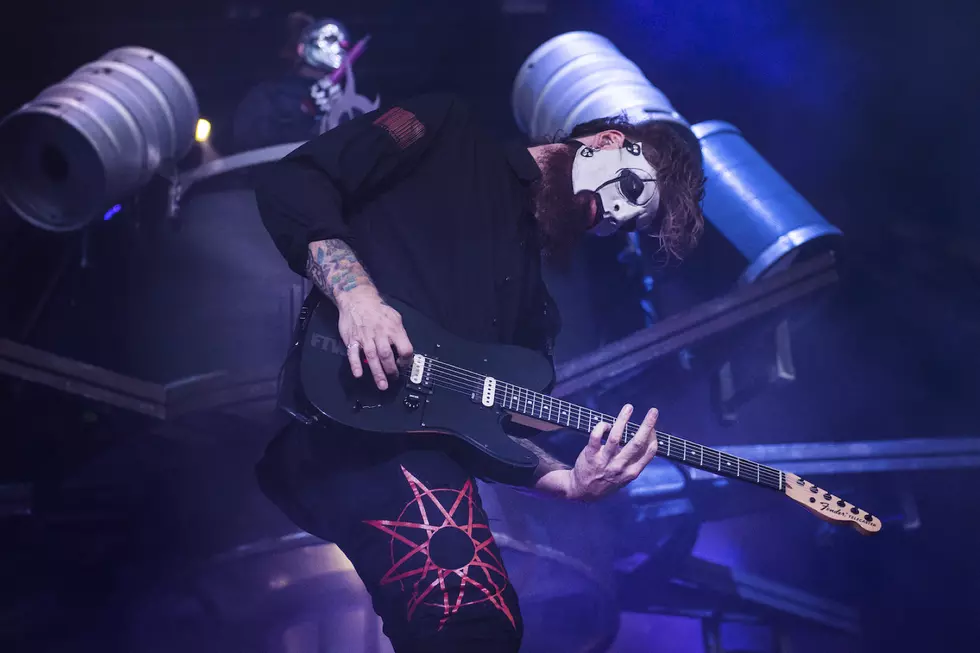 Slipknot's Jim Root on New Album 'Iowa' Comparisons: 'We're Not That Band Anymore'
Katja Ogrin/Redferns, Getty Images
Guitarist Jim Root tackled that issue ahead of the band's appearance at Download Festival Saturday (June 15). Responding to reports of the reportedly dark new effort's comparisons to the group's second album, the musician indicated he doesn't compare Slipknot's material to their past work since they're "not that band anymore."
Talking to Kerrang! Radio, Root put his own spin on comparisons that emerged last year after vocalist Corey Taylor said the songs behind We Are Not Your Kind would bear some resemblance to Iowa. As for the Slipknot guitarist's own answer to the analogy, see his take in the video clip down toward the bottom of this post.
"No, I would never in a million years compare anything we've done to anything we've previously done," Root replied. "I don't believe in it — I think it's bad. You could say, 'Oh, we're gonna write the heaviest album of all time' or 'We're gonna write an album that sounds like Iowa.' Even if we set out to try to do so, it would never compare."
He continued, "We're not those people anymore, we're not that band anymore. That was a place and time, it was a snapshot of who we were at that time. To try to recreate that, I think it would be contrived, and our fans would see right through it."
Evolution of Slipknot's Terrifying Masks