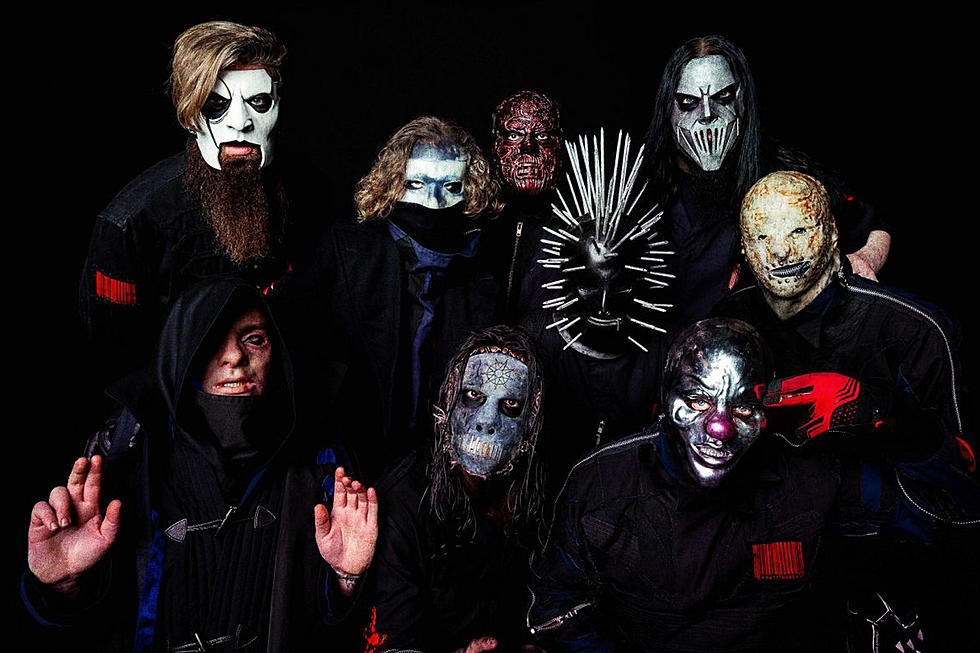 Slipknot's Corey Taylor Addresses Band Member Status of 'Tortilla Man'
Roadrunner Records
Chatting with Zane Lowe on Apple Music's Beats 1 this week, Taylor got to talk a little bit about the group's newest recruit. The singer was questioned on what the musician would have to do to become an "official" member of Slipknot, as Kerrang! noted. See and hear portions of the interview down toward the bottom of this post.
"You've got to wear the tortilla on your face first of all, and the audience has to figure out who you are," Taylor replied. "Tortilla face. He's doing great. He's a great dude and is killing it, man. It's kind of cool. It's brought this whole new energy to everybody as well. So it's a lot of fun to watch him."
"The position you may or may not be talking about is nobody's fucking business," Clown said before suggesting fans will have to see the band's live show to decide for themselves. "The proof is in the pudding."
Do you think you can figure out the identity of "Tortilla Man"?
Every Slipknot Song Ranked