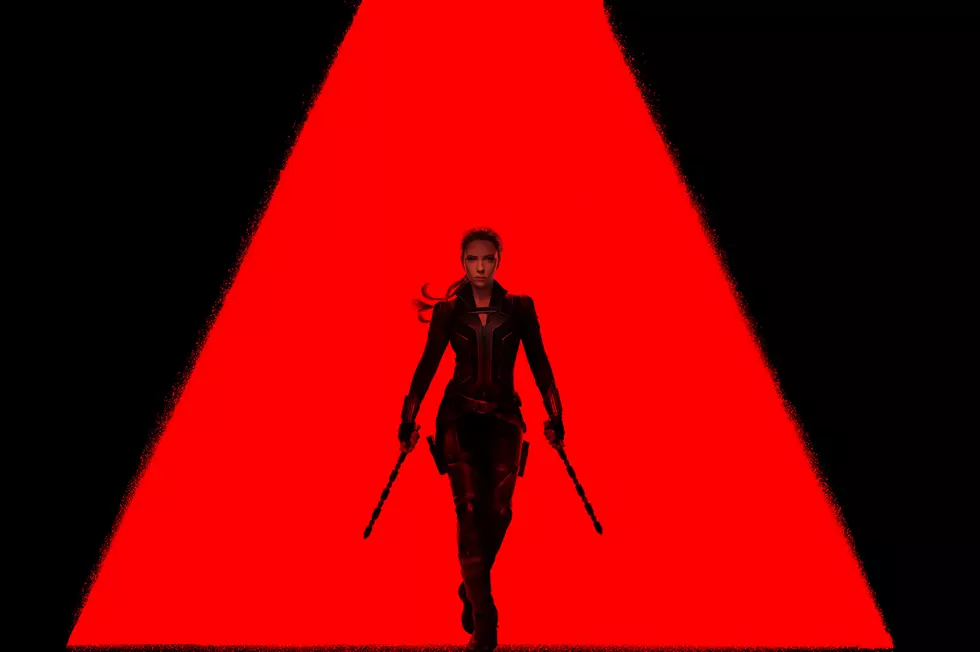 Scarlett Johansson Returns to Avenging in the First 'Black Widow' Trailer
Marvel
When last we saw Scarlett Johansson's Black Widow she ... well, she was pretty dead. But she's back in fighting form in the first trailer for Black Widow which made a surprise online debut late last night.
The trailer doesn't explain how Johansson's Natasha Romanova is alive — presumably the entire film is a prequel set before the events of Avengers: Endgame, but we'll have to wait and see for sure — instead focusing on some pretty impressive action sequences directed by Cate Shortland, including a really cool looking skydiving sequence, and an intense knife fight between Johansson and Florence Pugh, who plays Yelena Belova, another character who's used the code name Black Widow in Marvel Comics.
Here's the film's official synopsis:
Scarlett Johansson reprises her role as Natasha/Black Widow in Marvel Studios' action-packed spy thriller "Black Widow"—the first film in Phase Four of the Marvel Cinematic Universe. Florence Pugh stars as Yelena, David Harbour as Alexei aka The Red Guardian and Rachel Weisz as Melina.
There's also a first poster for the film, which cleverly riffs on the character's black and red hourglass logo.
As you can see right there, Black Widow opens in theaters on May 1, 2020.
Gallery — Every Marvel Cinematic Universe Movie, Ranked From Worst to Best: