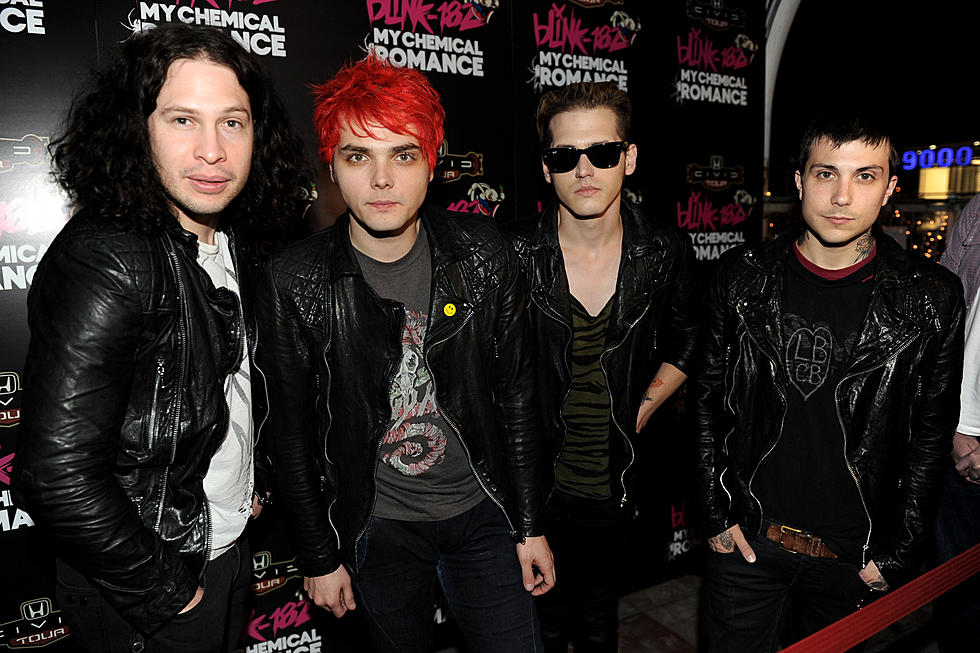 My Chemical Romance Fans Won't Be Distressed by Band's New Merch
Kevin Winter, Getty Images
My Chemical Romance have dropped a new merchandise line that features "distressed" items for a vintage look. It includes multiple T-shirts plus a few sleeveless tops to achieve that gritty MCRmy aura.
Missed your chance to snag a My Chem shirt before the band broke up? Maybe your time has finally come with these battered baubles, most of which have "subtle distressing along the neckline and sleeve hem" in addition to faded band branding. Take a look at some of the new items down toward the bottom of this post.
It's the latest official MCR merch to appear following last month's kerfuffle that saw former guitarist Frank Iero shut down reunion rumors after Jonas Brothers' Joe Jonas erroneously claimed he heard the band — who called it quits in 2013 — were back together in rehearsals. And while these new items probably don't indicate a My Chemical Romance comeback is any closer, you can still get yours here.
Of course, longtime fans of My Chemical Romance probably have a few clothing items already in their collection that evince some legitimate wear and tear. Perhaps some of these would make adequate replacements should an old MCR piece finally give up the ghost.
Although your favorite old-school My Chem shirt may be dead and gone, broken and defeated, its weary widow marching on — believe me, the memory will carry on with these vintage-looking threads.
Every My Chemical Romance Song Ranked