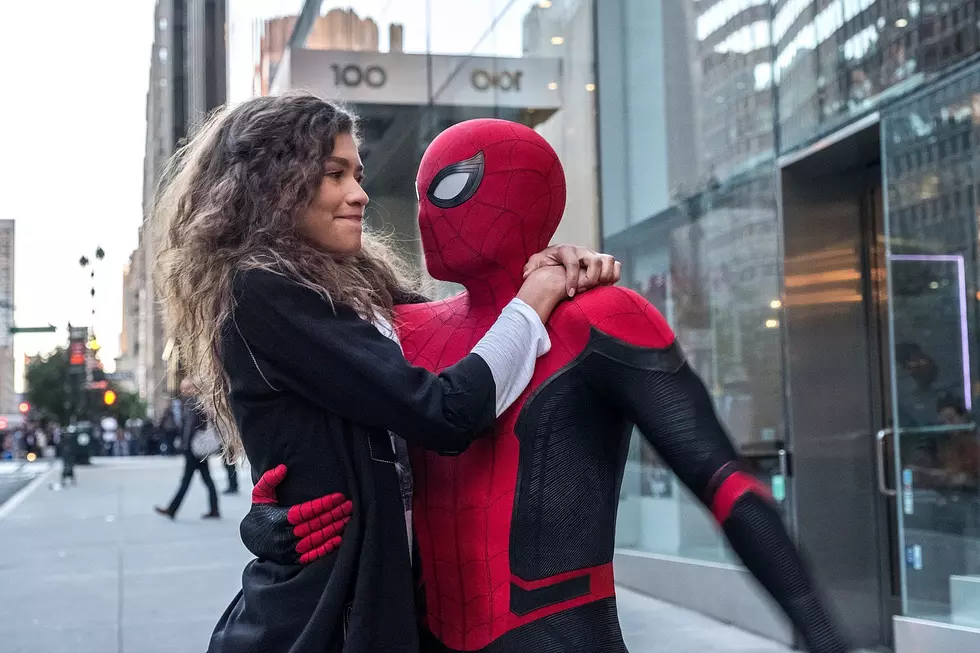 Marvel and Sony Credit Fans With Saving Spider-Man Deal
Sony
We have nothing to show for it at the moment, and won't for some time, but Marvel and Sony mended their fences, patched up their relationship, whatever other metaphor you want to use, and have once again come to terms on a deal so they can share Tom Holland's Spider-Man onscreen. While money was what drove the parties apart after the end of the two company's initial deal, they say what brought them back together were fans, who loudly protested the end of the union and the removal of Spider-Man from the Marvel Cinematic Universe.
At a roundtable of studio chiefs in The Hollywood Reporter, Disney's Alan Horn said that the one thing that resolved the dispute "above all else" was...
 The fan base, which is important to all of us, seemed to really respond to what Tom and his folks have done before with our people. They like the fact that the Marvel Cinematic Universe and Kevin Feige were involved [in the two Spider-Man films]. We heard feedback out there that suggested that joining forces once again was probably really a good idea.
Sony's Tom Rothman said he agreed, calling it "a classic win-win-win" — meaning for Disney, for Sony, and for the fans.
And he's right. Who wins if the deal hadn't been extended? DC and Warner Bros., maybe, since it weakens their competition a little. Otherwise, it's a lose-lose-lose. Thankfully, it all worked out, and if nothing else, it showed just how much fans cared about the Tom Holland Spider-Man and his place in the MCU. The next Spider-Man movie is due in theaters on July 16, 2021.
Gallery — Every Spider-Man Movie Ranked From Worst to Best: