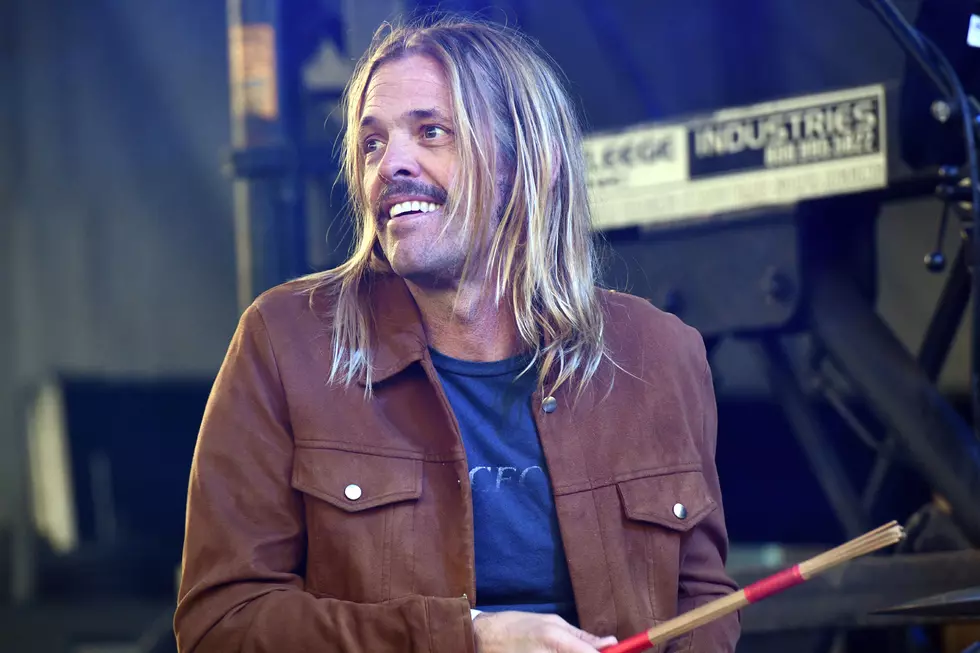 Listen to 'Get the Money' by Foo Fighters' Taylor Hawkins
Scott Dudelson, Getty Images
You can listen to "Get the Money" below. The song follows "Crossed the Line," which was released last week.
It's the latest installment of a quickly growing body of work under Hawkins' name. In November 2016, he put out a six-song solo EP called KOTA that was billed as a "short, sweet series of vignettes" that he said was "a meditation on life as a rock star stranded in the suburbs."
As for his main gig, Foo Fighters have said they plan to start working on the follow-up to 2017's Concrete and Gold this month, with the expectation of a release at some point in 2020. The band's tour calendar is clear for the remainder of the year, with the exception of a headlining slot at the Intersect Festival in Las Vegas in December.
The Top Rock Abums of the '90s