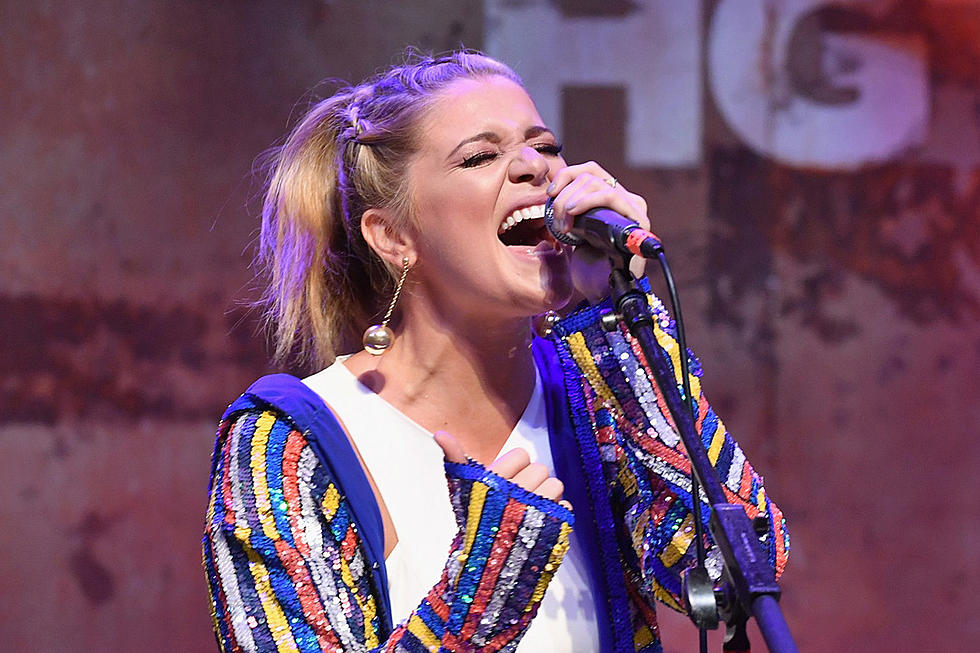 Lauren Alaina Cancels Performance Due to Family Medical Emergency
Jason Davis, Getty Images
Lauren Alaina has been forced to bow out of a planned concert appearance in Rochester, N.Y., after a family emergency sprang up.
The "Doin' Fine" singer was supposed to perform Wednesday night (Aug. 29) as part of the lineup for Bands at Barnard, which is the last show of the Summer Concert Series from country station 92.5 WBEE in Rochester. The station turned to social media on Tuesday (Aug. 28) to announce that Alaina would be unable to perform, writing, "Due to a family medical emergency @Lauren_Alaina will not be appearing Wednesday night at Bands at Barnard. There will still be great music with Flint Creek & Tryst. Stop by the WBEE booth and sign the huge card which we will forward onto Lauren and her family."
A post at WBEE's website elaborates a little bit further, saying, "We're working with Lauren's record label to schedule another date for her to come and perform for fans here in Rochester."
Alaina turned to her own social media to apologize for the cancellation, writing, "I'm really sorry I can't be there. Love you guys."
She has not shared any further information as to the nature of her family medical emergency, but on June 30 Alaina revealed that her stepfather, Sam Ramker, is battling Stage 4 cancer. An update from Alaina's mother, Kristy, on Ramker's GoFundMe page offered more information on Tuesday:
"Update on Sam! He is currently in ICU due to a infection in his lungs. Today they are going to be draining the fluid. Please keep us in your prayers. Treatment is going well. We just hit a speed bump in the road. Treatment will continue this week as planned. Thanks everyone for all the prayers and donations. Our family is so grateful."
Country Stars Who've Been Touched by Cancer