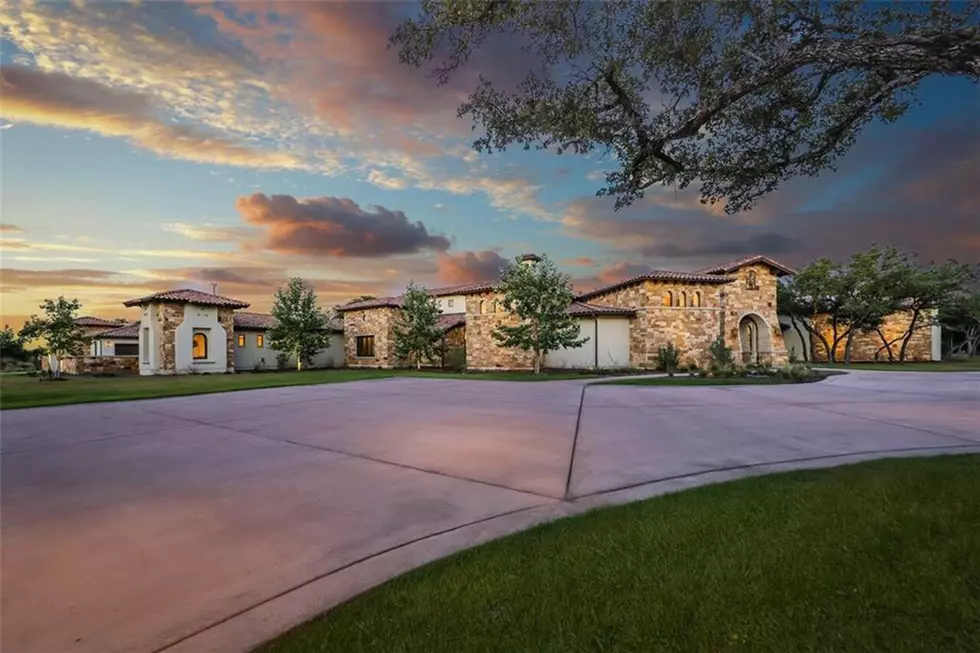 Joey Kramer Is Selling His Award-Winning Estate for $4 Million
Megan DiBartolo, The Winnett Group
Aerosmith drummer Joey Kramer is associated with Boston, but since 2016 he's had a sprawling estate in Boerne, Texas, outside San Antonio. He's now selling it for $3.9 million.
According to Realtor, which spoke with listing agent Megan DiBartolo of the Winnett Group, Kramer and his wife Linda discovered the house while it was being constructed and worked with the builders to customize it to his liking. This included bigger closets, the installation of an audiovisual system that can be controlled by an iPad and the construction of a second garage where he could practice drumming.
"They lived in it and were able to make sure all the components were put into place and added a bunch of extras that a buyer wouldn't have to worry about with a new construction," DiBartolo said.
She added that the Kramers moved to Boerne two years ago because they were looking to leave Austin in search of more privacy. But now they're heading to a different location in Texas to be closer to family.
The gated house, located on the Cordillera Ranch Country Club and built by Todd Glowka, covers 7,698 square feet spread out over 14.4 acres, which allows it to qualify for a wildlife tax exemption. It includes four bedrooms and six bathrooms (four full, two half). Kramer also added a built-in Miele espresso maker -- he owns a coffee business -- and turned a wine closet into storage for his Grammys.
This past August, the house was named Best in Indoor Living Award by the American Institute of Building Design for its "harmonious balance of exceptional design, exquisite craftsmanship and a lifestyle like no other."
You can see pictures below.