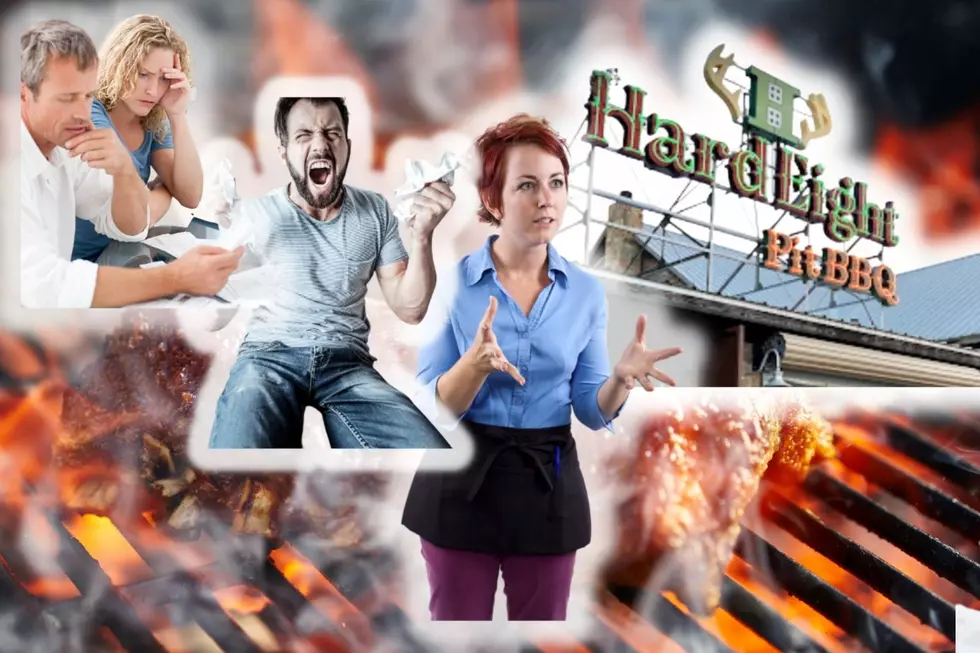 Texas BBQ Joint Stole Big Bucks from Employees
Googlemaps/Canva/TSM
Do you know what the secret to great BBQ is? 
Paying your employees their hard-earned tips and overtime.
That's an ingredient Texas BBQ heavy hitter Hard Eight BBQ at their Roanoke, Texas location seemingly neglected to add to their 'recipe for success.'
Texas BBQ joint, Hard Eight BBQ has been found by the United States Department of Labor of withholding roughly $867,572.00 in owed tips and overtime to get this ...910 workers.
Almost a thousand employees were short-changed as Hard Eight BBQ trimmed the fat off of their employees' paychecks.
The closest Hard Eight BBQ to the Crossroads is the one in Burleson Texas, about four hours from Victoria. 
The first Hard Eight BBQ joint opened in Stephensville in 2003 by the late Phillip Nivens and family. By all appearances, Hard Eight BBQ has a reputation for giving back to those that serve. In fact, the news section of their website is filled with contributions to men and women who serve our country, standing side by side with military members and their employees.
Now it seems like their motto of being the BBQ joint that serves "some good 'ole southern hospitality' has meant not being properly reimbursed for tips and overtime hours if you were employed by them. According to MySanAntonio.com, it wasn't just waitstaff tips but management overtime that was also included in the findings.
You can watch this Youtube video from WFAA 8ABC covering the story in detail.
The light at the end of the BBQ pit is that the Department of Labor was, " able to recover those wages for those employees."
Lonestar Rider on Youtube offers this tour of Roanake's Hard Eight BBQ.
Hopefully moving forward, the accounting management at Hard Eight will be just as good as the BBQ.
Top Ten Family Fun Themed Restaurants In Texas


Top Ten Family Fun Themed Restaurants In Texas
Top Ten of the Most Disgusting Things Texans Eat