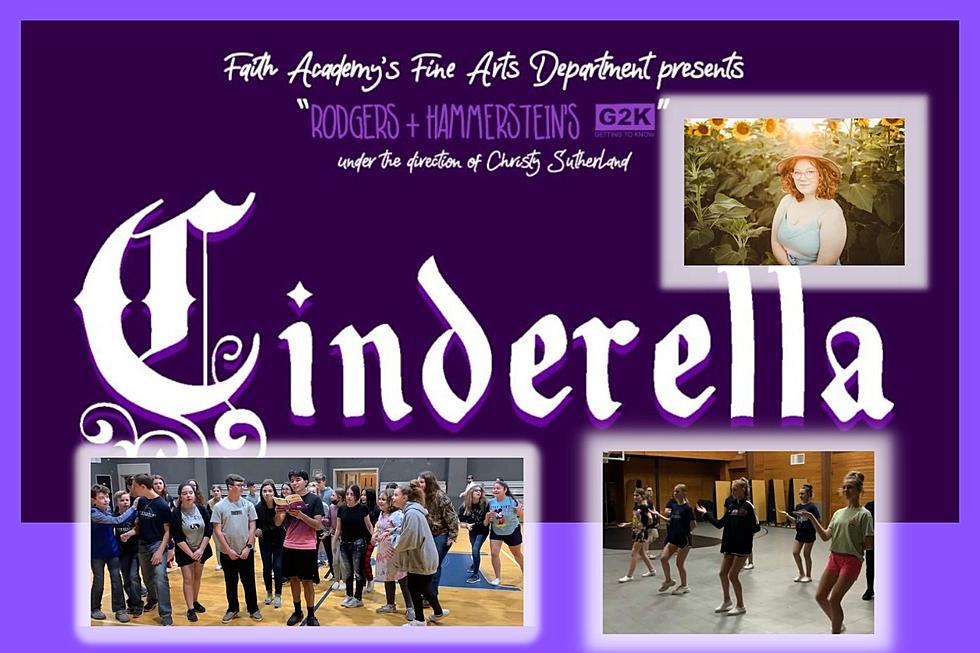 Fun For the Family "Get 2 Know Cinderella" April 29th at Faith Family Church
Photo provided by Christy Sutherland
Faith Academy Fine Arts Department presents G2K Cinderella.
The Texas Crossroads has always been a hotbed for talent and Faith Academy students in Victoria are no exception. Their talent will be on display for all to enjoy when the Faith Academy Fine Arts Department presents Rodgers & Hammerstein's "G2K Cinderella" later this month.
G2K is an acronym for " Getting to Know" and here is what you should know about Faith Academy's upcoming Cinderella performance from the leads.
In the role of Cinderella, is sophomore Annabelle Thurman. New to Faith Academy this year, Annabelle is a Port Lavaca native. Fine Arts Director Christy Sutherland says, "When I first heard Annabelle in auditions, I was blown away. She was polished and very professional to be so young!"
When asked about her upcoming role, Annabelle said, "It's every girl's dream to become a princess. After hours of rehearsal, I feel like I'm finally ready to become one on stage".
The Prince is played by junior Nick Whyman. Nick is a talented keyboardist who serves on the worship team at Faith Family Church. The school was in full production mode of "G2K Cinderella" in 2020 when Covid happened and the schools were shut down. Nick says, "I'm looking forward to this show because we've been wanting to do it since my freshman year, and now as a junior, we finally get to have our annual production again!"
Young and old can experience Rodgers & Hammerstein's "G2K Cinderella" on Friday, April 29th at 7:00 pm at Faith Family Church in the main sanctuary.
A special shout out to Christy Sutherland, Faith Academy Fine Arts Director, Director/Vocal Director and to Phoebe Clark Duffley Asst. Director and Choreographer. 
And of course to the kids! Now it's up to you Crossroads to support the arts and the hard work and dedication of these Crossroads students!
The church is located at 2002 E. Mockingbird Lane. Be sure to get your tickets early as this performance will likely be a sell-out show! You can make that happen for these hard-working, talented students by getting your tickets at the door. $10 adults, $5 students, or by calling Faith Academy directly at 572-4568.
You can get to know more about Faith Academy on their Facebook page here or their website here.
To all the students at Faith Academy's Fine Arts Department, we say " Break A Leg!" 
A special thank you to Christy Sutherland for her contribution to this article.
Here are some other great things students in the Crossroads are doing. Check these doghouses out!
Industrial Middle School Students Build Works of Heart