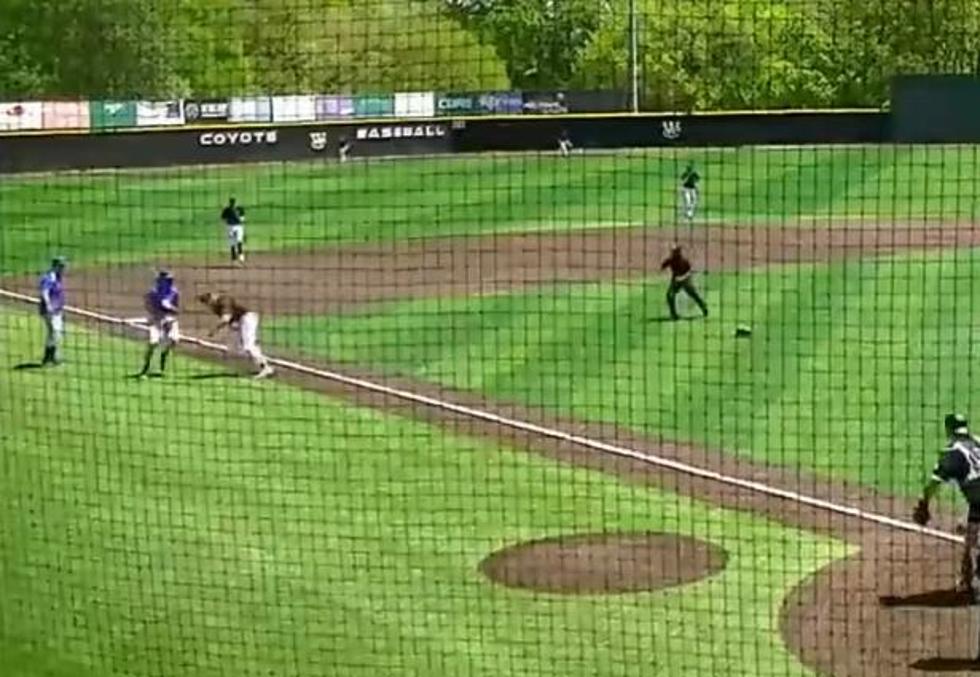 College Pitcher Tackles Hitter After He Hit's Go Ahead Home Run
ESPN Youtube
Just last week, a video surfaced of a Little League Coach pushing down an umpire, and unfortunately here is another example of bad sportsmanship.  This moment happened yesterday during a game between Weatherford College and North Central Texas College in Weatherford.
Weatherford pitcher Owen Woodward gave up a go-ahead home run to NCTC's Josh Phillips in the top of the sixth inning and that is where things go horribly wrong!  Just as the runner was approaching third base, the pitcher threw his glove to the ground and then made a mad dash toward Phillips and tackled him just as he was celebrating with the third base coach as he rounded third. That is when the benches cleared. Take a look at the video.

The game was suspended after pitcher Owen Woodward, who plays football as a linebacker, tackles the hitter while rounding third base. The school and local authorities are now investigating. The two schools are scheduled to play again Saturday. No word has been released on if the student will be disciplined for his actions. This shouldn't even be a question! As reported by KHOU, The following statement was released by Woodward's head baseball coach and assistant athletic director Jeff Lightfoot:
"We are shocked and disappointed at what happened in our game today," Lightfoot said in a statement. "We do not condone this type of behavior. We have worked hard to build a program with the highest of standards. We are completely embarrassed by this incident, and we apologize to North Central Texas College and the fans of WC baseball. This type of behavior cannot be tolerated."
LOOK: MLB history from the year you were born
Stacker
compiled key moments from Major League Baseball's history over the past 100 years. Using a variety of sources from Major League Baseball (MLB) record books, the Baseball Hall of Fame, and audio and video from events, we've listed the iconic moments that shaped a sport and a nation. Read through to find out what happened in MLB history the year you were born.