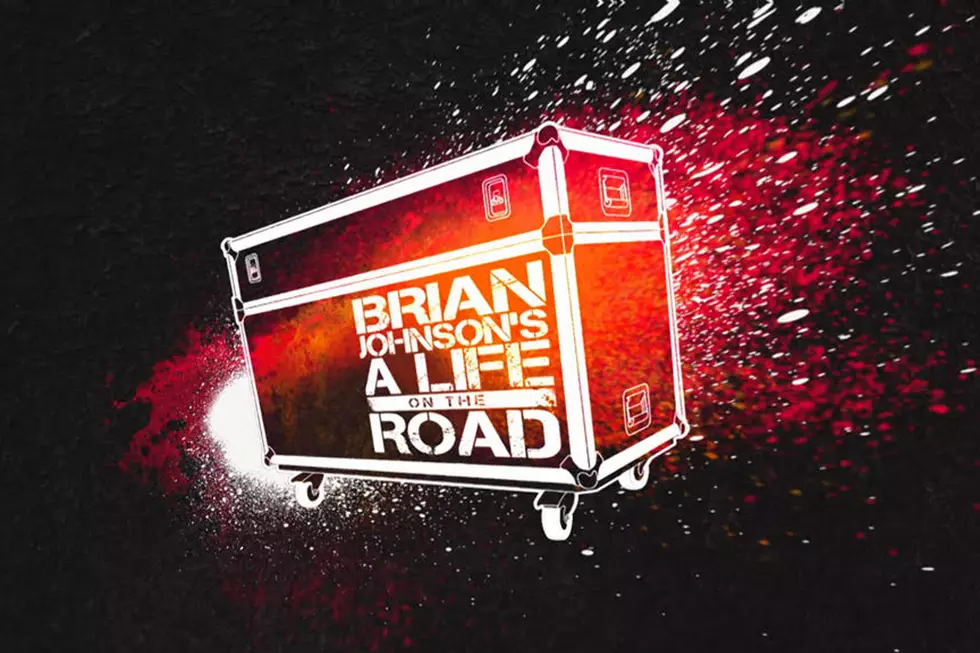 Brian Johnson's 'A Life on the Road' Series to Air in the U.S.
AXS TV
Brian Johnson: A Life on the Road will be coming to the U.S. after two seasons on British television.
The AXS TV network has purchased the rights to the series and will begin broadcasting the existing episodes beginning Sept. 15 at 9PM ET.
The premiere episode features Sting; you can see a clip below of the two of them at the former site of New York's CBGB, where the Police made their U.S. debut.
"To sit and chat with my friends and heroes while filming On the Road was ridiculous fun, and with no professional journalists around, you can feel the trust," Johnson said about the series.
"AXS TV strives to provide our classic-rock audience with the absolute best music programming on the market today, and we are proud to continue that strong tradition with the addition of Brian Johnson: A Life on the Road," Lucia McCalmont of AXS TV said.
"For the first time ever, North American audiences will be able to experience these unforgettable episodes in their entirety, as rock's greatest artists guide viewers on a tour of the locations that helped shape their legacies, and share the stories of their incredible careers in their own words."
You can see the episode guide schedule below.
AC/DC Albums Ranked