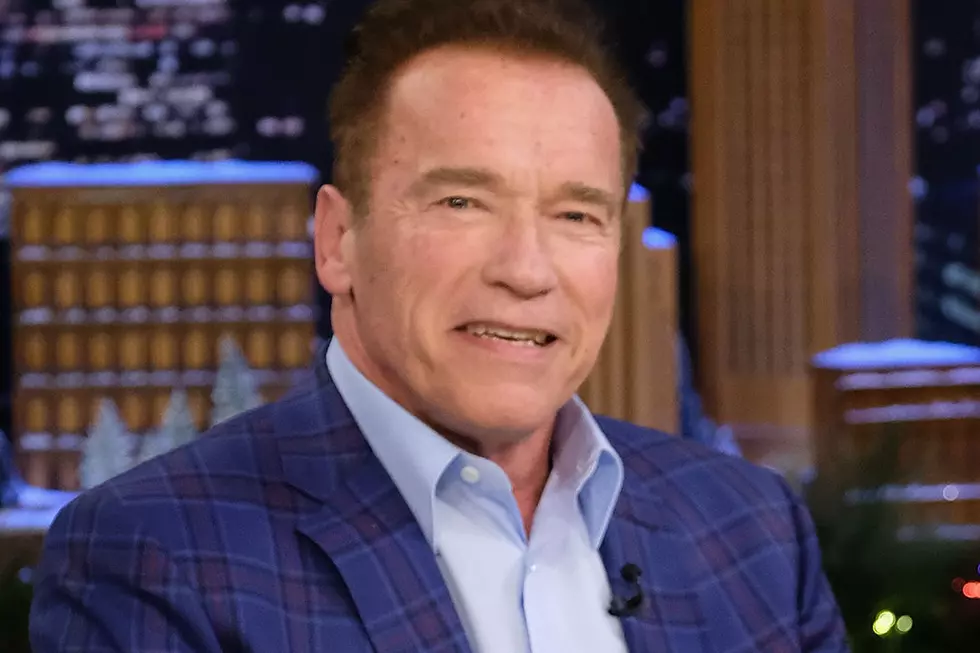 Arnold Schwarzenegger Unveils Insane 'Apprentice' Catchphrases During Premiere
Theo Wargo, Getty Images
On last night's (January 2) New Celebrity Apprentice premiere, Schwarzenegger fashioned a handful of his most irritatingly iconic film lines into bizarre new catchphrases with which he eliminated the game's first two contestants. First, Schwarzenegger told former Big Morning Buzz host Carrie Keagan "You're terminated, get to the chopper" after Keagan failed to impress during a makeup ad campaign challenge. Later, The Governator told Wilson Phillips singer Carnie Wilson "You're terminated. Hasta la vista, baby."
He really said those things to people. In supposed business contexts!
The lines of course, are a collective nod to 1984's The Terminator, and 1987's Predator.
Before the premiere, Schwarzenegger told The Hollywood Reporter that he and New Celebrity Apprentice tossed around many ideas for firings before they finally landed on choice lines.
"We narrowed it down to, like, eight of my sayings from the movies and one other option, but even I don't know yet," he said.
Please let us hear the rest.
Look Back at 20 Very Inspirational Celebrity Quotes: