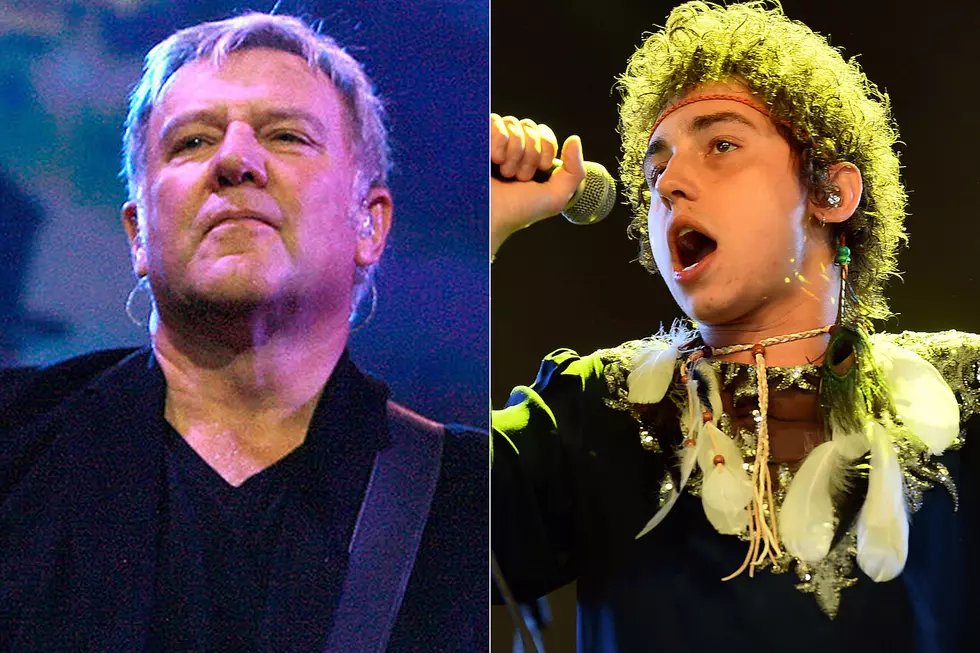 Alex Lifeson Says Greta Van Fleet 'Can Carry That Banner For a Rock Band Into The Future'
Mike Lawrie / Kevin Winter, Getty Images
Since Rush retired from the road after 2015's R40 Tour, guitarist Alex Lifeson has kept himself busy with occasional studio work—including adding guitar to Fu Manchu's 18-minute stoner-rock epic "Il Mostro Atomico"; playing lead on "Soft In A Hard Place" from Renaissance founder/Yardbirds drummer Jim McCarty; and featuring on drummer/composer Marco Minnemann's 2017 album Borrego. Up next are appearances on the new albums from John Mayall and Mute Gods.
In a response to a fan question wondering if there were was any current music or artists the men were digging, Lifeson shared that lately he's been listening to Greta Van Fleet.
"At first, I thought—obviously, the influence of Led Zeppelin," he said. "But it's a new time for them, so many decades later, so they're developing their own audience."
In fact, Lifeson drew on his own experiences with Rush to explain what he sees in the surging young band. "What really struck me about [Greta Van Fleet] is their musicianship, their desire to become better players, their arrangements," he said. "All of those things. As young players – I think they're all in their early 20s—there's a real great future for them as they develop their own style.
"Much like we did," Lifeson continued. "We were a bar band, really. We had our influences. Certainly Zeppelin was a big influence for us. But once we got out and we got a chance to play and develop our own stuff and start writing our own material…well, you know, that's history. And I see that with them too. They're young enough that they can carry that banner for a rock band into the future."
Lee, meanwhile, says he's been "diving into the past" lately with his listening habits. "I've decided there's certain jazz artists I've never known enough about, and I'm studying some of those players. Bill Evans [is] one of them—and if you listen to some of the bass playing on those Bill Evans records, my God, they're so good. And they're playing these big stand-up mothers!"
A video replay of the entire Q&A is available at the Rock Hall's Facebook page—and audio of the entire interview will air on several SiriusXM channels throughout January, including Classic Rewind, Rock and Roll Hall of Fame Radio and Volume, and via SiriusXM On Demand.
13 Awesome Rock Comebacks