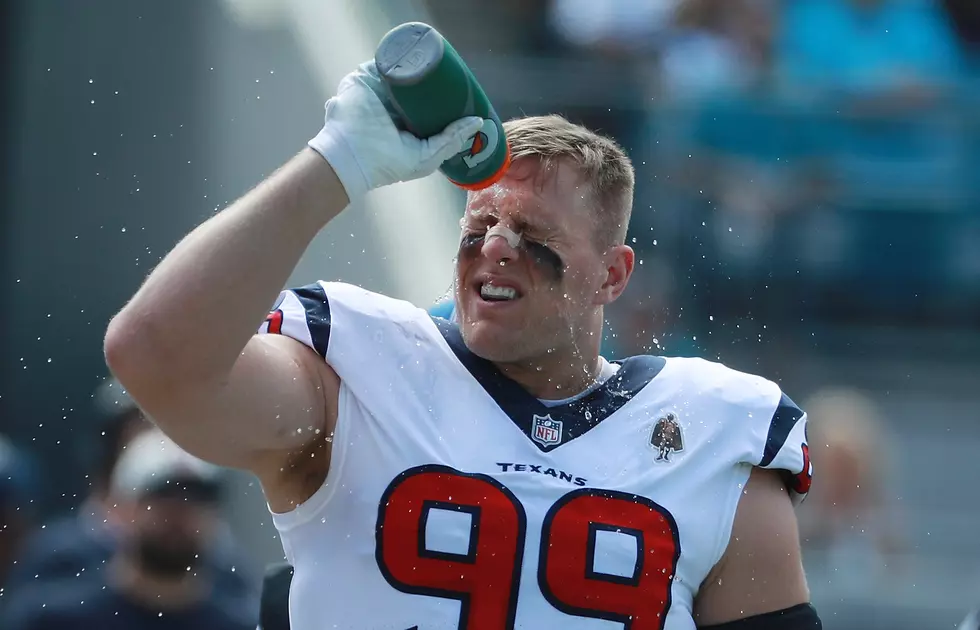 4 Houston Texans Named to NFL Pro Bowl
Getty Images
The Houston Texans are having a pretty good year with a record of 10-4 leading the AFC South and a #2 seed in the AFC Playoffs and now, 4 players have been voted onto the NFL Pro Bowl AFC team.
Defensive end J.J. Watt, wide receiver DeAndre Hopkins, outside linebacker Jadeveon Clowney and inside linebacker Benardrick McKinney were voted in by players, coaches, and fans for the January 27th all-star game.
Quarterback Deshaun Watson, running back Lamar Miller, and defensive backs Kareem Jackson and Tyrann Mathieu were selected as alternates for the team and would play in place of a player who is injured or unavailable during the playoffs.
J.J. Watt made an amazing comeback after a serious injury last season, but has come back with a vengeance, and is also among the top of the list of players up for NFL Defensive Player of the Year and NFL Comeback Player of the Year.
The Texans face the resurgent Philadelphia Eagles this Sunday at 12:00 noon. Pregame starts at 11:30 am, and you can hear it all on KLUB Classic Rock, 106.9.